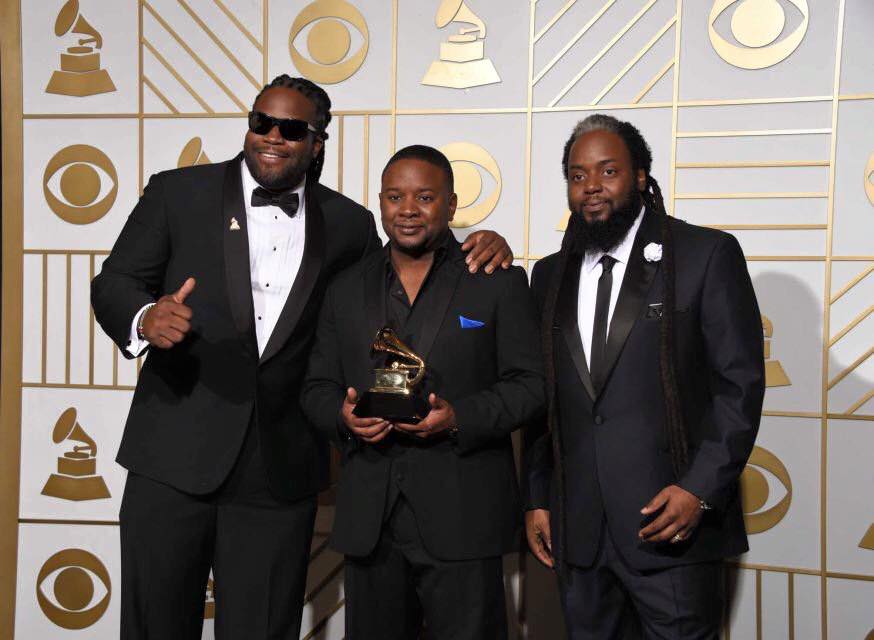 After 20 years of making powerful Reggae music, Morgan Heritage has won their first Grammy.
On Monday evening, the group of siblings of Jamaican descent, snagged the well-deserved Grammy Award for Best Reggae Album for their body of work Strictly Roots. The album includes popular tracks such as Child of JAH featuring Chronixx and Keep On Jammin featuring Shaggy.
The album, which was released in 2015, was produced by the family's own record label, CTBC Music Group.
"Reggae Music is Global. If you didn't know, we gonna let you know…" said Peetah Morgan during his speech.
The other nominees were The Cure by Jah Cure (VP Records); Branches of The Same Treeby Rocky Dawuni (Cumbancha Records); Acousticalevy by Barrington Levy (Doctor Dread Presents) and Zion Awake by Luciano (VP Records)
Morgan Heritage is made up of, Peetah Morgan, Gramps Morgan, Nakamyah Morgan, Memmalatel Morgan and the lone female, Una Morgan.
Here's of video of part of the group accepting the award for Best Reggae Album at the 58th Grammy Awards:
#YESRASTA!