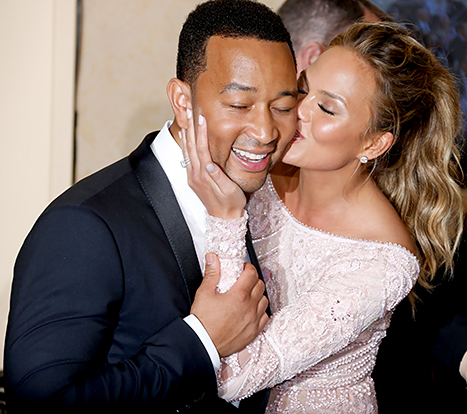 Super exciting news for celebrity couple John Legend and model wife Chrissy Teigen. The couple, who have been married for two years, are expecting their first baby!
The grand announcement was made on Monday by the 29 year old Teigen who took to her instagram account to share the exciting news!
This comes after a lengthy struggle to conceive and having fertility treatments.
"John and I were having trouble. We would have had kids five, six years ago if it had happened," Teigen said. "But my gosh, it's been a process."
We are so happy for the John and Chrissy and wish them a safe and enjoyable pregnancy.
Ps. We simply can not wait for all the cute baby bump photos! 🙂