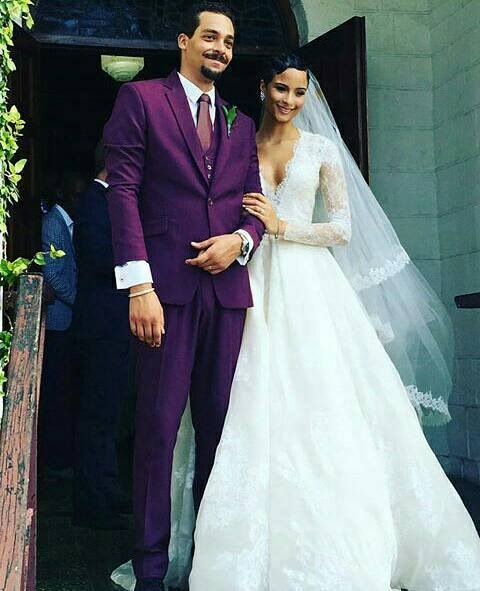 Kaci Fennell has probably just worn her most beautiful gown ever!
On Saturday July 2nd Kaci Fennell exchanged vows with her long time bae Zachary Shirley.
The wedding, which was fit for a Queen, was held on the north coast of Jamaica and was preluded by a bridal shower and a mini road trip with close friends and family.
Although Kaci has not yet announced her nuptials officially (we are still waiting for a bride and groom photo on her social media accounts) hundreds of happy supporters flocked her Instagram with best wishes.
However, on Thursday Kaci took to Instagram to share her stunning wedding dress while tagging Monique Lhuillier, an international fashion designer who is most prominently known for bridal wear.
https://www.instagram.com/p/BHX88QWAHGD/?taken-by=kacifen&hl=en
Though not largely publicized, the couple has been seen at a view events on also on Kaci's snapchat account.
Kaci, now adorned with the last name "Fennell-Shirley", was crowned Miss Jamaica Universe in 2014 and was also the heavy favorite for at the Miss Universe pageant 2014. She placed 4th runner up in that pageant.
We wish the gorgeous new couple an eternity of love and happiness!
#HappilyEverShirley!