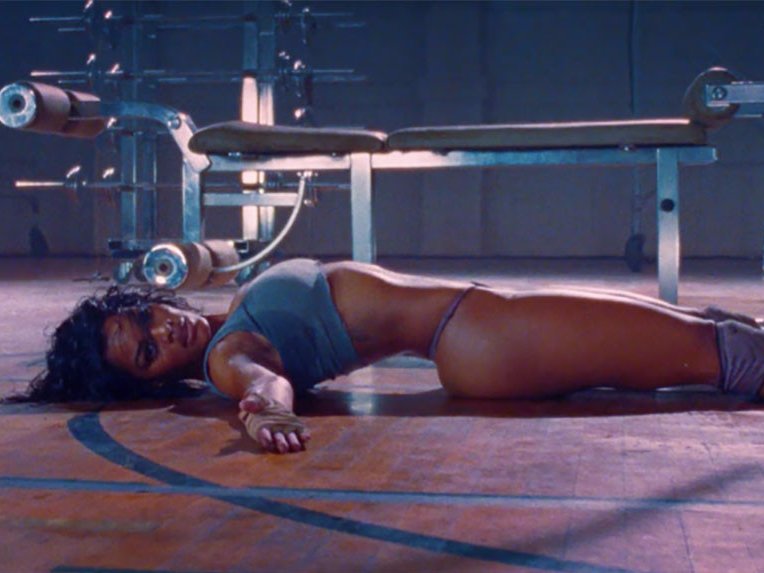 UGH!
Just when you thought it was time to finally wrap up your summer body (assuming that you actually had one), Kanye West releases his latest video 'Fade' featuring good up body gyal Teyana Taylor and BLOWS OUR GOTDAMN MIND!
Wearing nothing but a sports bra, a thong and some spray on sweat, the mother of one shimmies, twerks, glides and all sorts of other things to the heavy bass of this song.
Making its deput on the MTV VMAs, where Kanye West was given permission to do whatever he wanted (I know right, the organizers must have been CRAZY), the visual which comes from his most recent project 'The Life Of Pablo' sent social media into a FRENZY!
Not only does Teyana serve #bodygoals, she also serves #dancegoals, #showersexgoals, #husbandgoals and #familygoals. Ugh!
Check it out!

SIDENOTE: Kanye West specifically requested to the choreographers incorporate the 'bruk back' dance in the video. That dance, as you may know, originated in Jamaica (bup bup bup bup bup!) and was created by Dance Hall Queen Tamara Graham. Jamaica big up yuhself one time!
https://www.instagram.com/p/BJ6TEZ6hkYb/?taken-by=funniest_15seconds&hl=en