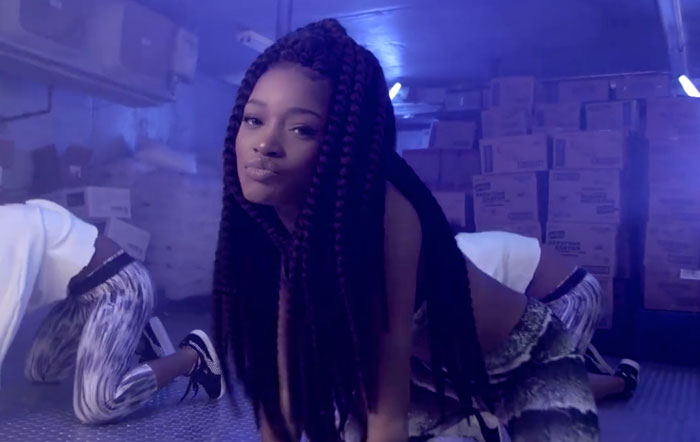 Now we always knew that Keke Palmer could get down, but we never knew she could get down Like That!
With arched back and booty on fleek, Keke put in that work work work work work work in her new dance video to Rihanna's 14th Number 1 hit "Work".
In the video, which is staged in a freezer, Keke is nothing near cold, and serves up sizzling sexy moves with some pole action, tasty Popsicle tease and a naughty naughty glare.
Take a look!
(Ps. And you just may wanna take out a pen and notebook and get ready to watch and learn learn learn learn learn learn!)