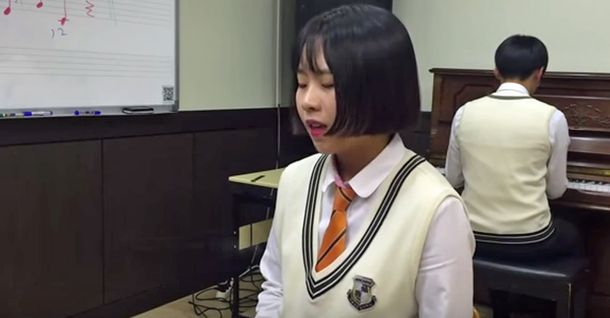 For a few years, there has been something missing in our hearts.. But now that Adele is back, we think we've found it!
After taking a three year hiatus, Adele is back to break our hearts all over again. Her new single "Hello" is making waves, as expected, and we just can't wait for her to release her entire album "25" later this year.
But until then, we'll relish in the amazing covers of this single. And we must say, some of them are pretty amazing!
Check out this video of an unnamed Korean student performing a hauntingly beautiful rendition of Adele's "Hello".