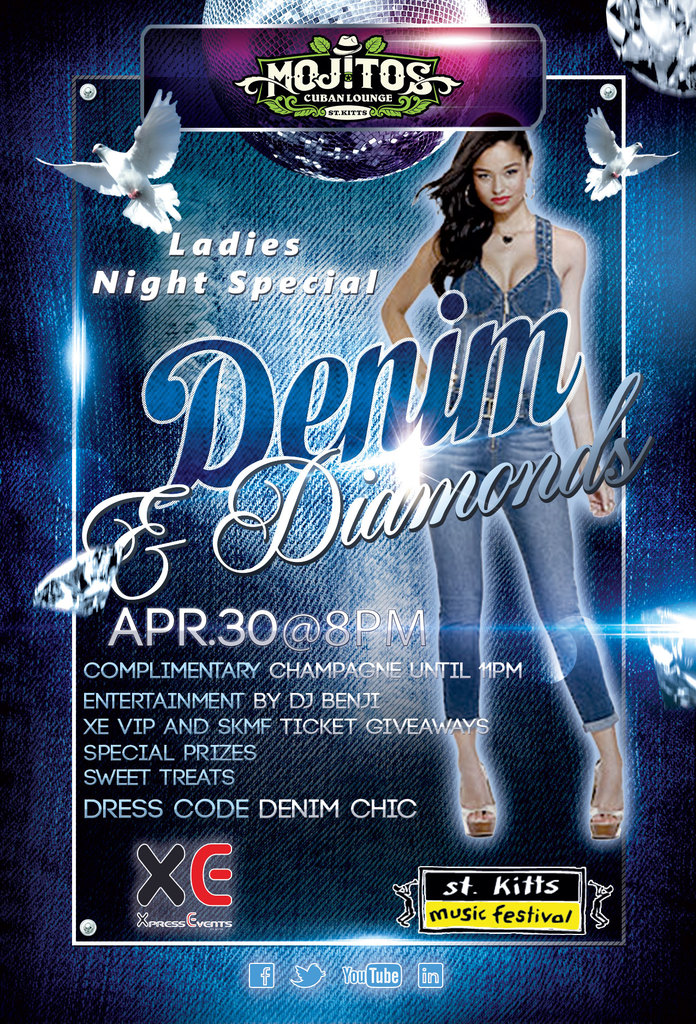 There's something exciting happening this Saturday.
*Rubs hands like Birdman* ??
At 8 o'clock on the dot, Mojitos Cuban Lounge (Located right above Kay's Jewellery Store at Port Zante;Next door to Maupa) will be having a special night you don't want to miss.
Almost every Saturday, MCL has their signature Ladies Night. This comprises of complimentary champagne for the ladies until 11 pm and sweet sweeeeeet treats ? to keep the party pumping. This upcoming Saturday expect the usual excellence of MCL and then some! The biggest highlight of this anticipated night will be the partnering of MCL, Xpress Events and St. Kitts Music Festival. Those who come out will have the chance to win XE Vip  Experience tickets as well as SKMF tickets ? And for the ones who aren't lucky enough to cop some free tickets, there will also be early bird specials- It's literally a win-win!
On that note, it's safe to say this: Make sure your denim outfits are ironed and your diamonds are polished. Make sure you have heels that are comfortable enough to dance in with DJ Benji, but cute enough to flaunt in pictures. Last but not least, make sure you're there this Saturday. All of us from Carib.buzz will be ?