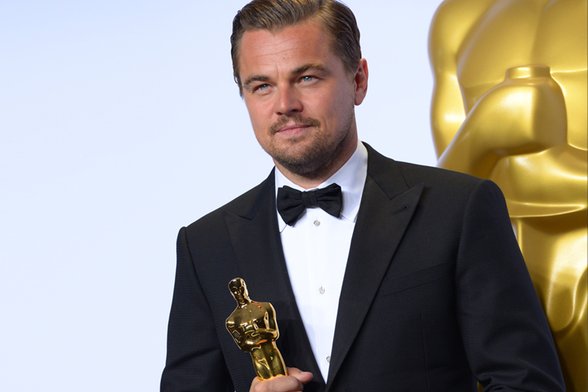 FINA- F*&%ING-LY, Leonarda "Bae" DiCaprio wins his first ever Oscar Award for the performance in his role as leading actor in cinematic masterpiece The Revenant.
This has been Leo's sixth time being nominated and FINALLY the academy gets it right! Gotdamn!
But we are super proud of bae, and so was everyone else as he received a well-deserved OVERDUE standing ovation for his OVERDUE Grammy award.
Backstage after receiving the award, DiCaprio talked about his lifelong passion for acting and his gratitude "to have had parents that have allowed me to be a part of this industry, to take me on auditions every day after school and to tell stories like this has been my dream ever since I was 4 years old."
Such a sweetheart <3
Now that the academy has finally gotten this right, maybe they can now move on the recognizing persons of color.
Anyway! Here's his Oscar acceptance speech, which was certainly one for the record books.