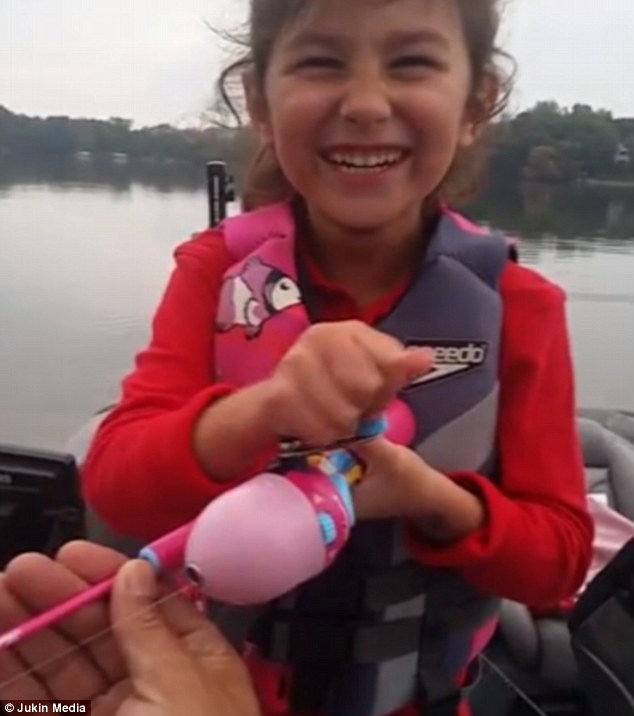 She has to be the cutest little thing!
During an adorable father-daughter fishing outing, little Avery catches a sizable bass with her pink barbie fishing pole. Her excitement is certainly infectious!
Ps: Shoutout to Barbie for making not only a fun and styliish toy but a quite functional one as well!