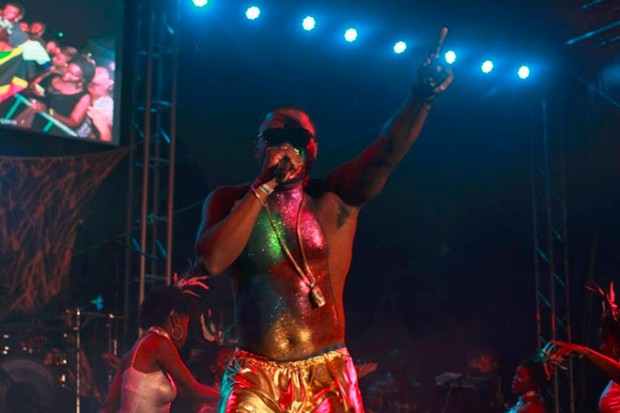 Local entertainer, Nicha B, is taking his Sensational Sugar Mas Single "Can't Wait" to Trinidad for the International Soca Monarch semi-finals!
The hypnotizing Carnival hit, with a remix that featured regional superstar Benjai, won him the St.Kitts-Nevis National Carnival Sugar Mas Soca Monarch Groovy title and tons of regional hype!
With over 200 entries from across the Caribbean, five judges had quite the task to selecting the prestigious 70 during the prelims at Queens Park Oval in Trinidad .
The entries were judged on melody, arrangement and lyrics and since the semis will be a live show, they will also be judged on crowd response and performance.
The semifinals which are scheduled January 17 at Queens Park Oval will be judged based on melody, arrangements, lyrics, performance and crowd response.
Just before he boarded the flight to Trinidad, he posted this picture of himself at the airport with the caption reading "#checkdis #cantwait. …. TRINIDAD HERE WE come….international soca monarch …… SKB on the map me sehh…"
Nicha B is slated the perform in tenth place, and we most certainly Can't Wait to see Nicha B on an international stage the night of the 17th!
#SKNStrong!