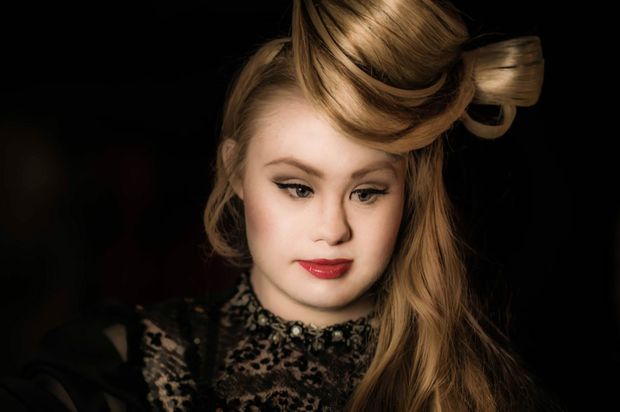 Talk about Breaking Barriers!
The totally inspirational teen model, Madeline Stuart, will hit the run way at one of the biggest and highly anticipated fashion events on the globe: New York Fashion Week.
Stuart, who has Down syndrome, is making waves and changing the face of the ever so scrutinized fashion industry.
The 18-year-old Australian will take the runway at Grand Central's Vanderbilt Hall for FTL MODA, which has partnered with The Christopher and Dana Reeve Foundation to feature models with disabilities in its shows. This collaboration is in effort to combat stereotypes both on and off the runway.
This incredible teen stated that she was indeed honored to have this privileged.
"I am so excited that society is taking so much interest in the disability sector and our belief in inclusion is getting so much media coverage," she said.
She took her excitement to Instagram last week using the hashtag "FashionFreeFromConfines" and posted a photo with the caption "Guess who is modelling in NY for NY fashion week xx.."
Madeline Stuart, affectionately known as Maddy, aspires to fight discrimination against person with disabilities through her passion for modelling and the attention she's been getting through social media. The inspiring young woman is literally changing the face of the fashion industry, one photo at a time.