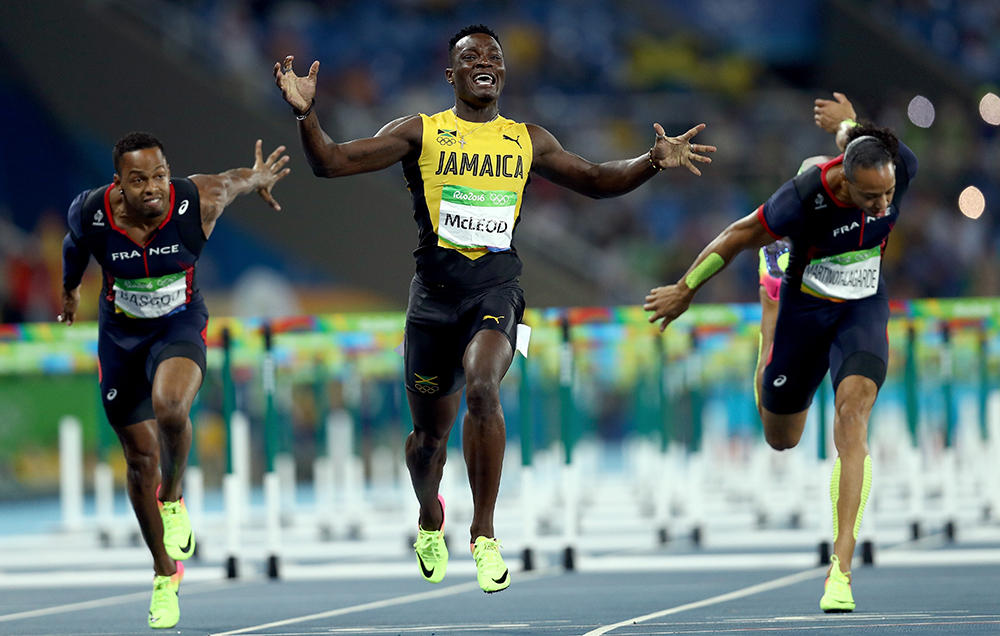 There has been yet another impressive Jamaican showing at this year's Summer Olympics in Rio. This time it comes in the form of Omar McLeod who won the men's 110 meter final last night.
The 22 year old who is a proud Jamaican and University of Arkansas representative won his first medal at the Olympics last night and it was the best you can get, Gold. The 110 meter hurdlers had to overcome unusually dreadful conditions in their opening heats two nights ago. Rain was torrential and athletes ran on a slick and hazardous track.
McLeod not only overcame these conditions in round 1, he posted the fastest time in the first round with an impressive 13.27 seconds. In the semi-finals, he proved this was no fluke and yet again posted the fastest finishing time of the round, winning his semi-final with a time of 13.15 seconds.
By the time all the semi-finals had been run, it was clear who the form favourite was heading into the final. McLeod had laid down a gauntlet that ultimately, none of the other hurdlers could compete with. In the final he ran even faste, posting an Olympic Champion time of 13.05. McCleod's Gold represents the third of the games for them after Usain Bolt's and Elaine Thompson's 100 meter victories. The track and field athletes of the Caribbean continue to bring great pride and joy to the region!