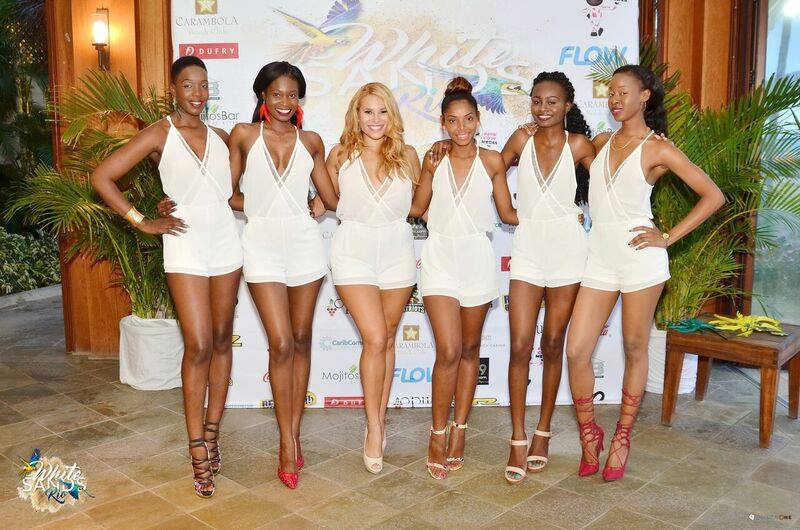 This year's White Sands beach event is expected to be the BIGGEST and BEST ever! Celebrating 5 years, White Sands takes us to RIO for a beach fiesta like no other.
As we all know, the highlight of this event and the WHITE SWIMSUIT COMPETITION. And this year, its gonna be a BOMBSHELL! With six sizzlingly sexy women, we can be prepared for a competition that will leave both our eyes and mouths watering!
Let's meet the ladies!
CONTESTANT #1 SUZANA ROCHA
The Blonde Brazilian Bombshell
CONTESTANT #2 OLIVIA WALTERS
The Girl With The 'Staircase To Heaven' Legs
CONTESTANT #3 YULAYKI SANTIAGO
Chiquita Mamacita 
CONTESTANT #4 ANESHA JOSEPH
Lady With The Golden Smile
CONTESTANT #5 MARSHA PHILLIP
Melanin Monroe 
CONTESTANT #6 MICHEMA BRANDSHAW
Soooooo who's your pick for this year's winner?

You simply Can Not afford to miss this one! Remember, early bird ticket sales end on SATURDAY so make sure you secure yours NOW while they're still available.
White Sands 2016 Rio
If you don't wanna come for the party, Come for the Girls!