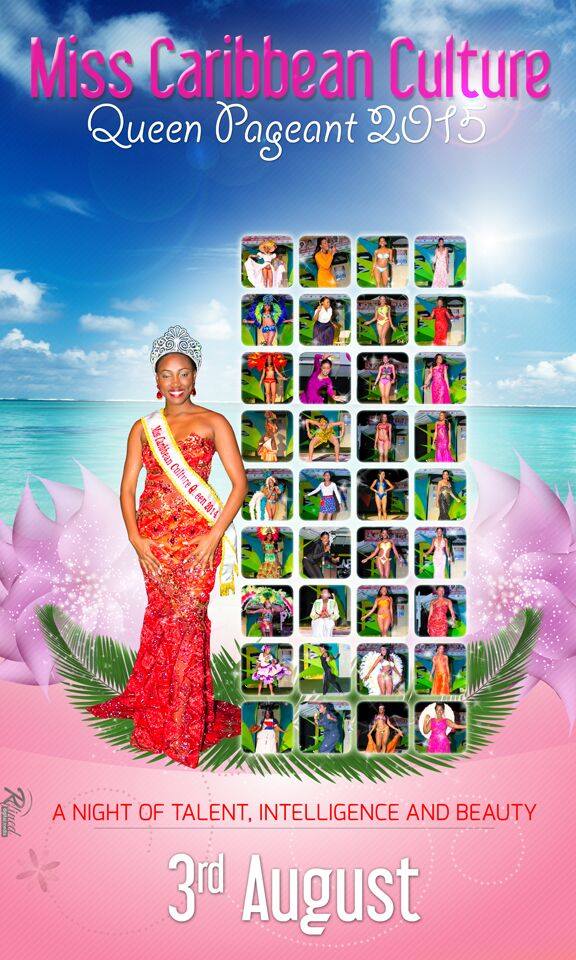 Miss Caribbean Culture Pageant turns 10 this year!  Now a staple even in the Nevis Culturama Summer Festival it has easily become one of the most prestigious pageants in the Caribbean. Over 12 Caribbean Countries participate annual – in this regard it has been consistently well supported.
Caribbean people do love pageants indeed and Miss Caribbean Culture has become home to the rivals among the "pageant countries", like St. Kitts and Nevis, Dominica, Antigua & Barbuda and St. Lucia who really take it to the next level of competitiveness.
Pageant founder and cordinator Mr Randy Jeffers expressed "I had no idea it would have been around this long. Thinking about the 10th anniversary makes me emotional. This year's production will be very special. Thanks to everyone who have sponsored and continue to sponsor. All you wonderful folks who have braved the showers at times to support the pageant. Without you there is no Miss Caribbean Culture."
See you in Nevis this year for Miss Caribbean Culture 10!