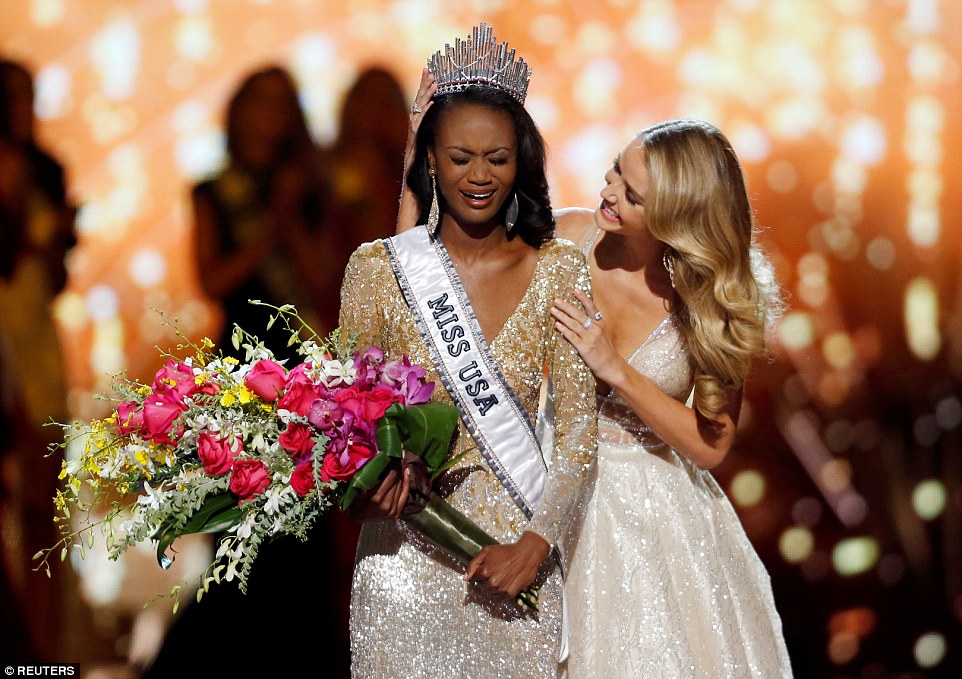 "As a woman in the United States Army, I think it was an amazing job by our government to allow women to integrate to every branch of the military. We are just as tough as men. As a commander of my unit, I am powerful. I am dedicated. And it is important that we recognize that gender does not limit us in the United States Army."
These are the words of Miss D.C. and the new Miss America- Deshauna Barber, when asked her opinion about woman in combat. Without hesitation or stumble, Barber, seemingly effortlessly, secured her victory with probably the strongest answer of the evening.
This would be the first time in 14 years (and only third time in history), Miss District of Columbia took home the crown at the Miss USA pageant.
The 26-year-old Army officer and IT analyst for the U.S. Department of Commerce, captured the prestigious title over Miss Georgia- Emanii Davis and Miss Hawaii-Chelsea Hardin, who became the 1st runner up.
Graduated from Virginia State University in 2011, and joining the military at the young age 17, Barber calls becoming a part of the US army a "family tradition", as her parents and siblings also serve.
"It's something that runs through our veins — patriotism and service for this country", she said.
Congratulations to our new brown-skinned Miss USA!
Strong is certainly the new sexy!
#BlackGirlMagic
#StrongIsTheNewSexy
#MelaninGoddess
#MissUSA