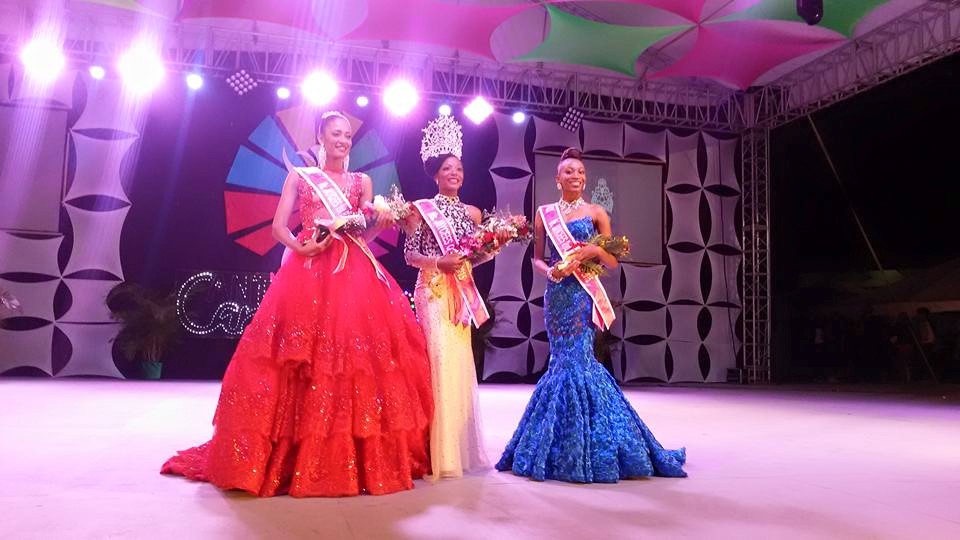 Sharissa Ryan of the emerald Isle, Montserrat has been crowned the new Miss Jaycees International  at the  the 54th Annual Miss Jaycees Queen Show in Antigua.
Miss Ryan's victory would be the first time that Montserrat has ever taken home the prestigious crown.
Montserratians on island and abroad all rallied behind Sharissa and celebrated her momentous victory when the announcement was made at Carnival City on Sunday night.
Miss Ryan wowed the crowd with the rendition of some classical and modern music on the violin and was able to capture the award for best talent on her way to becoming queen.
First runner up, Miss Antigua and Barbuda- Asha Frank won the best evening gown segment in stunning Red Ball Gown.
The second runner up position went to Miss Dominica Odessa Elie who copped the award for best interview.
Miss Barbados Zhane Padmore won the Best Swimwear segment.
For the not judged segments, Miss USVI-Brittany Robinson won Miss Congeniality and Miss Photogenic went to St. Kitts & Nevis Tishima Browne.