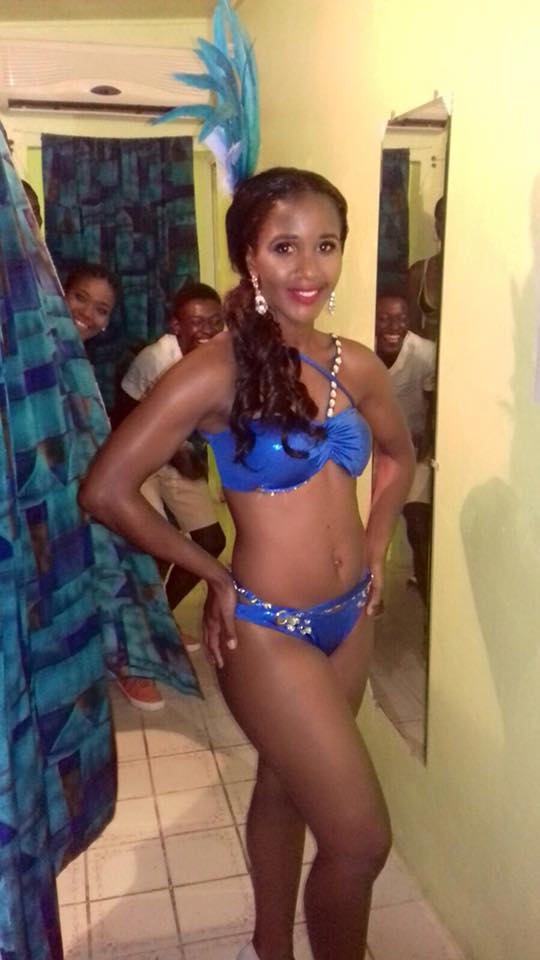 Once again, St.Kitts-Nevis has proven their prowess in the pageant realm as Alsarnada Hanley has captured the title of MISS VENUS MODEL CARIBBEAN 2016.
(Raaaaaaaay!)
The pageant, which was held in Anguilla at the Landsome Bowl Cultural Center, featured six stunning models from within the Caribbean region. Host country Anguilla was represented by Vicky Bryan, St. Maarten by Carlishia Phillips, Grenada- Garia Walker, Dominican Republic by Jesenia Tapia, and of course, our #championgirl Alsanarda Hanley representing sweet SKN.
Last December, Miss Hanley won the very first St. Kitts-Nevis National Carnival Swimsuit Competition and continued to prove that she has the #BodyADeYear by slaying the competition with her signature walk, good up body and graceful charm on Friday evening.
(We are not too sure if we like this system with results being released an entire DAY after but… we'll let it slide *side eye*)
Miss Alsarnada Hanley is just one of the few gems out representing St. Kitts-Nevis in what we call 'Pageant Season'!
Orngel Erkstine and Akeisha Fergus are will be competing this evening at the Miss Jaycees International Queen show, while Vashina Bolus is also in Antigua at the Miss Regal International pageant, and Khlya Brown will be repping the home team at Miss Caribbean Culture in Nevis.
Best of Luck to all our homegrown beauties!
Continue to make SKN Proud!
#BlowsCyarnDone
#SKNStrong!
#SKNProud!