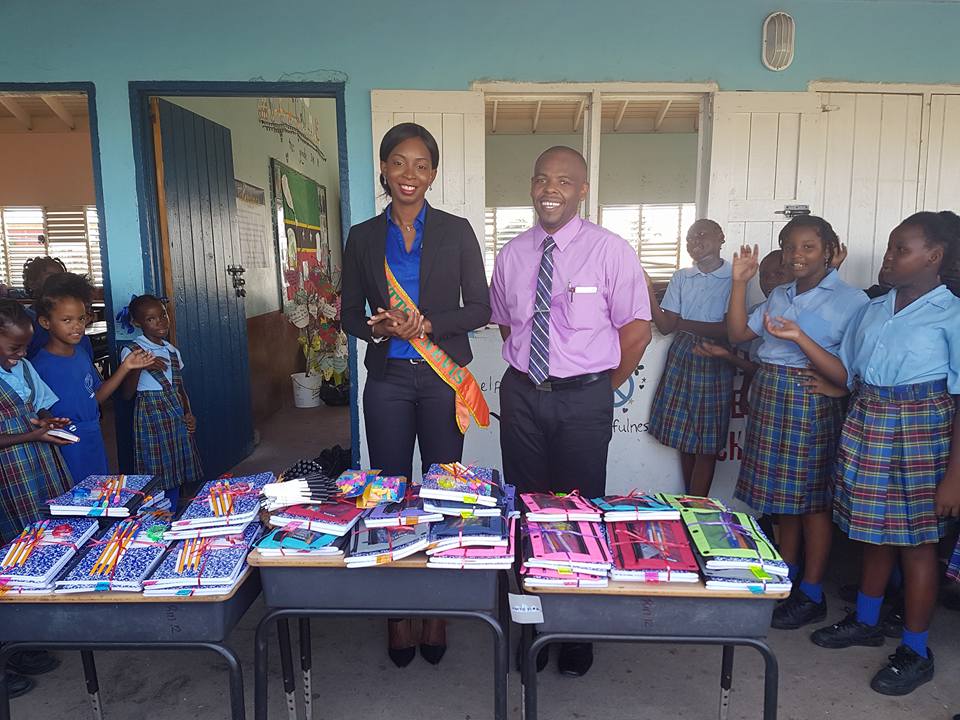 St. Kitts-Nevis National Carnival Queen, Orngel Erkstine, has continued to give back to her community in a meaningful way!
On Monday,  she visited her alma-mater, the Beach Allen primary school, where she distributed school supplies to 75 eager students.

This will make the 4th and final school in St. Kitts to recieve school supplies from the gracious queen. Irish Town Primary, Dr.William Connor and Tucker Clarke Primary school were also able to benefit from this inspiring initiative. A total of 135 children have been recipients of these school bundles so far.
In the upcoming weeks, the queen plans on heading over to the sister island Nevis, to continue the good works!
#HeartOfATrueQueen!