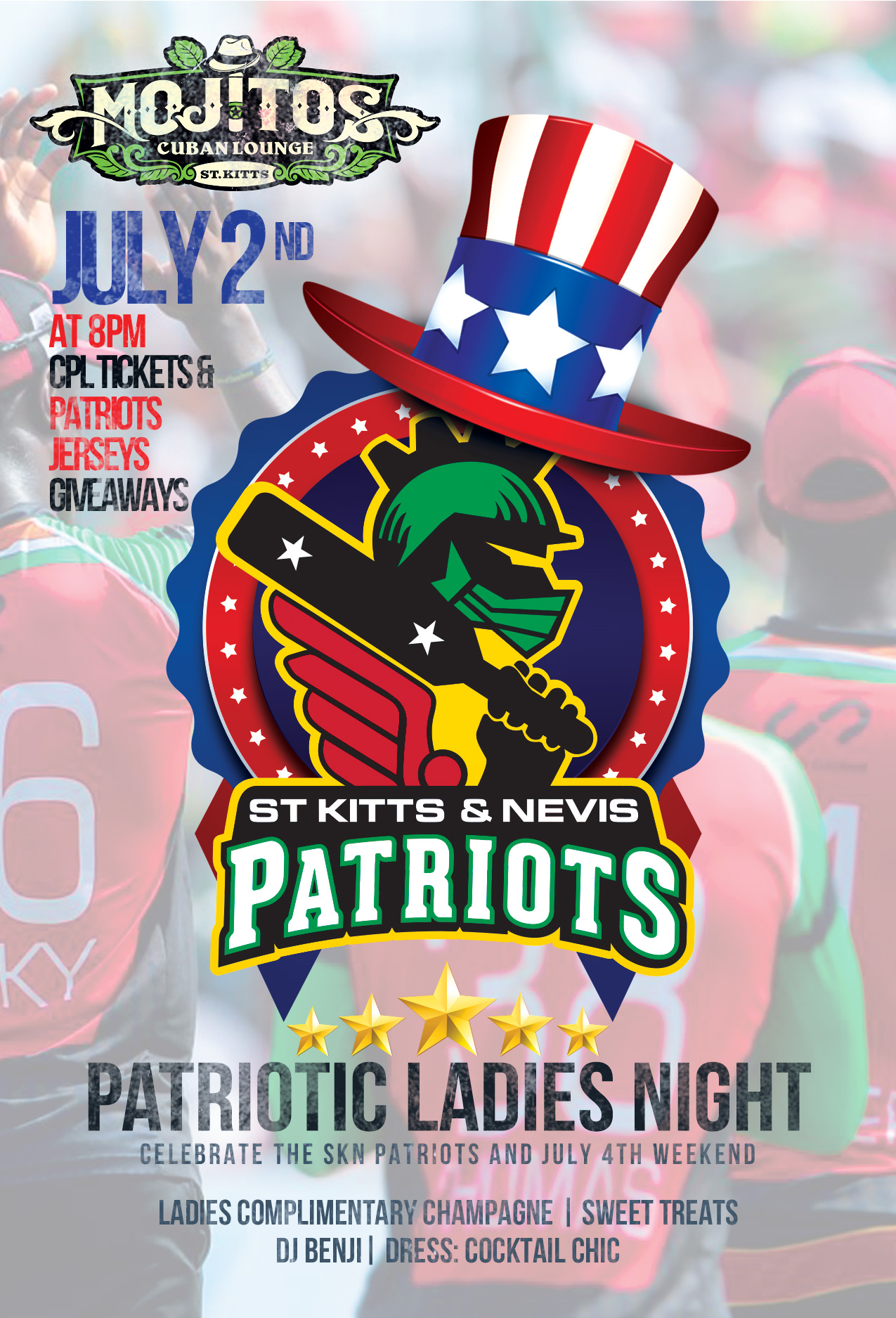 The St. Kitts-Nevis Patriots are back in town and everyone is hustling to get tickets, jerseys and memorabilia to support them during their epic battle to victory throughout CPL. Well guess what? We have just the event to get prepared for the SKN Patriot match-offs.
After the St. Kitts-Nevis Patriots take on the Jamaica Tallawahs, Mojitos Cuban Lounge is having a special event. Saturday, July 2nd at 8pm, Mojitos will welcome all Patriot lovers to their humble Cuban abode for Patriots Ladies Night. Why is this the place to be for Patriot fans? Oh, I don't knowww… Maybe because you'll have the chance to win:
CPL TICKETS
PATRIOT JERSEYS
AND OTHER GIVEAWAYS ?!?!
So ladies, show up in your chic cocktail dresses and bring your Patriot loving man for your chance to win sweeeeeet Patriot prizes compliments Mojitos Cuban Lounge.