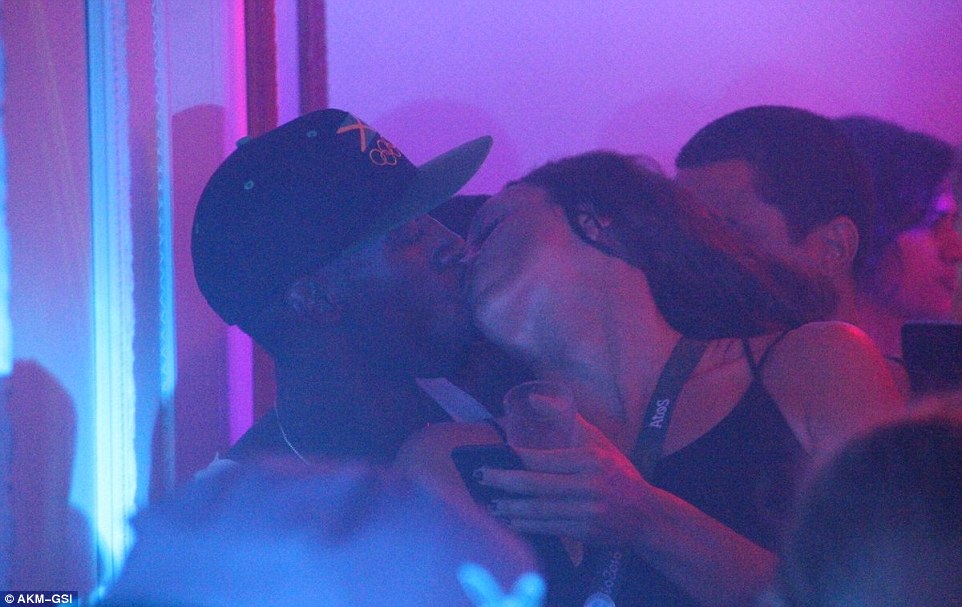 BOLT STRIKES AGAIN! And this time, its on a different field.
The nine time Olympic Gold Medalist seems to not only be fast on the track, but, fast with the ladies. For the second time this week, (and its just Tuesday) photos of the Jamaican track god have appeared with him in some pretty… cozy positions with women in Rio.
Just yesterday, photos of him in bed with a 20 year old Rio student/ drug lord's widow, went viral. And now, more photos have surfaced of Bolt, and these ones more incriminating than the ones before. In the new photos, Bolt can be seen making-out, TONGUE DEEP,  with yet another mystery woman at the club he partied in for his 30th birthday.
According to sources, the pair seemed to be stuck to each other like glue in the VIP section at the Barra de Tijuca club in Rio, where he racked up a bar tab of  £1,000!
Talk about a dirty thirty!
During this same evening of celebratory tongues swapping, a video was posted to Twitter showing Bolt grinding enthusiastically on a second woman.(Whose wine wasn't even dey no whey, if you ask me) 
With this series of compromising photos and videos, its looking like Bolt may have made much more than Olympic gold in Rio.