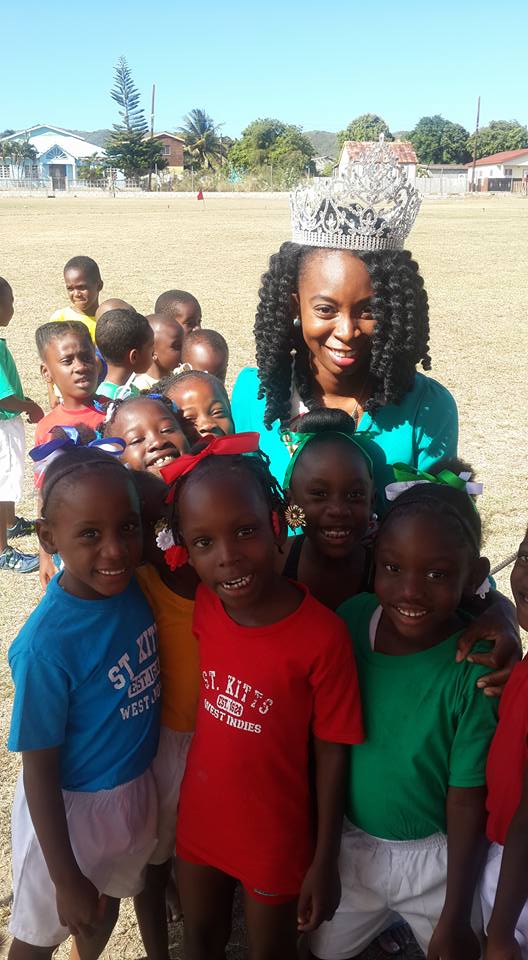 The reigning National Carnival Queen- Orngel Erskine is certainly keeping her promise and being a shinning beacon in the community.
On Firday, she donated trophies to her alma mater, The Beach Allen Primary School during the school's Sports Day event.
This would be the ambitious Queen's second community project since being crowned the St. Kitts-Nevis National Carnival Queen in December. Quite Impressive!
"I would like to hand over eight trophies, boys and girls, Class 4, Class 3, Class 2, Class 1 for the respective individuals who earned them. This is part of my activity to give back to my Primary School and I hope that you cherish them and students cherish them as well", Erskine said.
Principal, Emileta Warner-Paul accepted the trophies on behalf of the school and thanked Erskine for her contribution.
"As I'm standing here with the Deputy Principal and teacher responsible for the athletic aspect of the school, we want to express our appreciation for this gesture and I am sure the children who receive these would be elated to know that a past student who is now a Miss St. Kitts was able to give back to their school," she said.
Queen Orngel's first project was her Valentine's Day Luncheon for the elders of the Cardine Home earlier this month.
Way to go Girl!