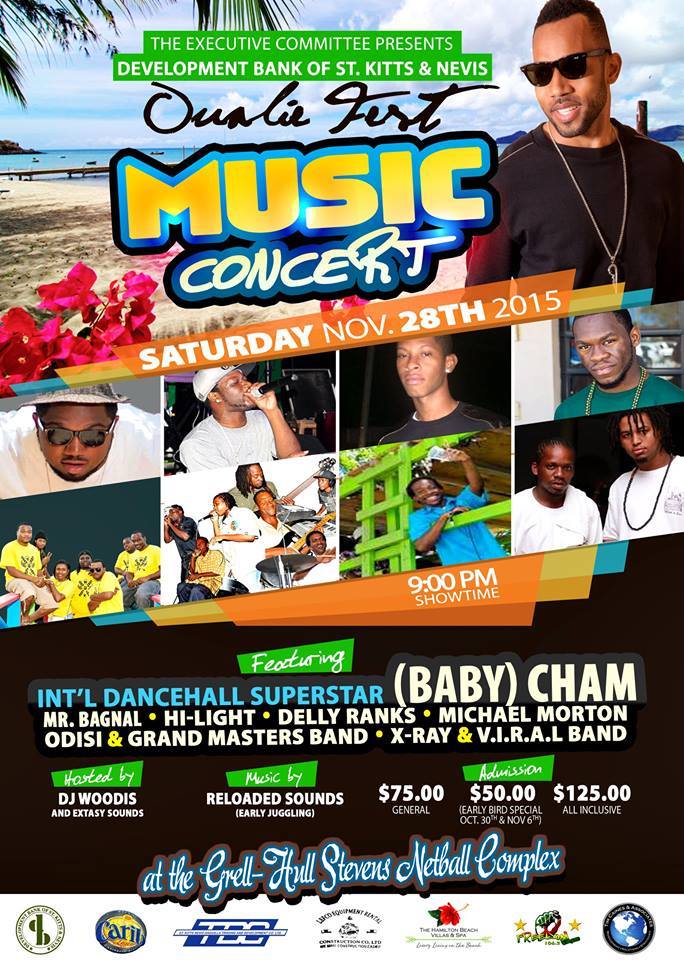 This year, over the Thanksgiving weekend, Nevis will host it's first ever Oualie Fest!
The three day extravaganza which will begin on Friday the 27th November and end on the 29th November will consist of four exciting events.
On day one of the festival, there will be a "Just For Laughs" Kaiso show beginning at 9:00PM at the Grell-Hull Netball Complex.
On Saturday the 28th, also at the Grell-Hull Stevens Netball Complex, there will be a grand music concert featuring Grammy-award nominee Baby Cham out of Jamaica!
Day three, Sunday the 29th November, will feature Hot Rods and Beach Bodies Car Show Link Up at Pinney's Park starting at 1:00PM. Then, later in the evening the Nevis Performing Arts Centre will host the Oualie Fest Body Physique and Body Fitness Competition at 6PM.
The festival, which was designed to develop and promote local talent, is expected to become an annual event for the island of Nevis.