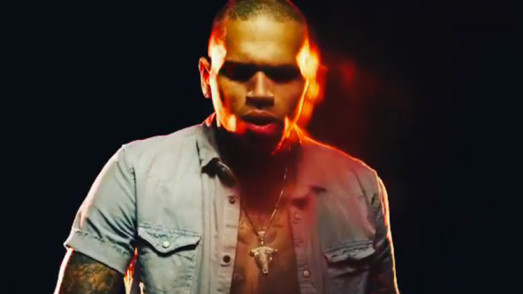 You know here at Carib Buzz, we love to keep you in the know! Letting you know what's hot and what's not.
This week, our #ManCrush Chris Brown released a nine minute, two part video for his two new singles 'Liqour' and 'Zero'. And let's just say, these two tracks are FIRE!
The video, which was shot in downtown Los Angeles, was directed by the man himself, C Breezy.
The video begins with Chris (aka bae<3) drowning his sorrows in sleezy neon lit bar. He then accepts a spiked drink from a female across the bar and thats when its starts to get a little crazy. The tampered potion gives Chris the notion for the motion and the two hook up and excape to a warped neon house of fun.
The second part of the video begins when Chris returns from his night of drunken love to find his spanish chick is ranting and throwing his clothes out! The singer plays it off cool and speeds off in his luxury automobile as the catchy tune 'Zero' begins.
Both tracks "Liquor" and "Zero" will be featured on Chris Brown's upcoming album Royalty, which is named after his adorable daughter.
#CaribJamz!