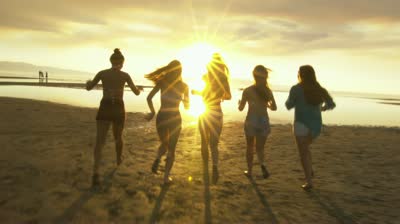 Today is June 1st! And you have exactly 20 days until Summer. For some, hearing this new will give them butterflies of excitement and they'll probably me grinning from ear to ear for the entire day. But for others, this news just sent a panic attack straight to the heart because you look down and realize you are not…#SUMMERREADY. 
And all you can remember is all those diets you kept putting of 'til next week (which turned out to be never) and all that days you skipped spin class. You're now haunted by images tank tops, short shorts, cropped tops and worst of all.. Bikinis! All of a sudden, you realize you're best friend Pizza, wasn't really your best friend at all, but a wolf in cheese and pepperoni clothing.
But fear not! Our friends over at BuzzFeed have created a video "12 Exercises To Change Your Life" that should offer some much need assistance in this time of dire despair.
Yes my friends. Its the time of the hashtags: #summer #summerbody #bodyonfleek #fitgirls #fitboys #fitgang #beachbody #beachbodyonfleek #summerbodyonfleek and the annoying list continues. So put that cupcake down and get your workout gear on because we have officially started the Summer count down.