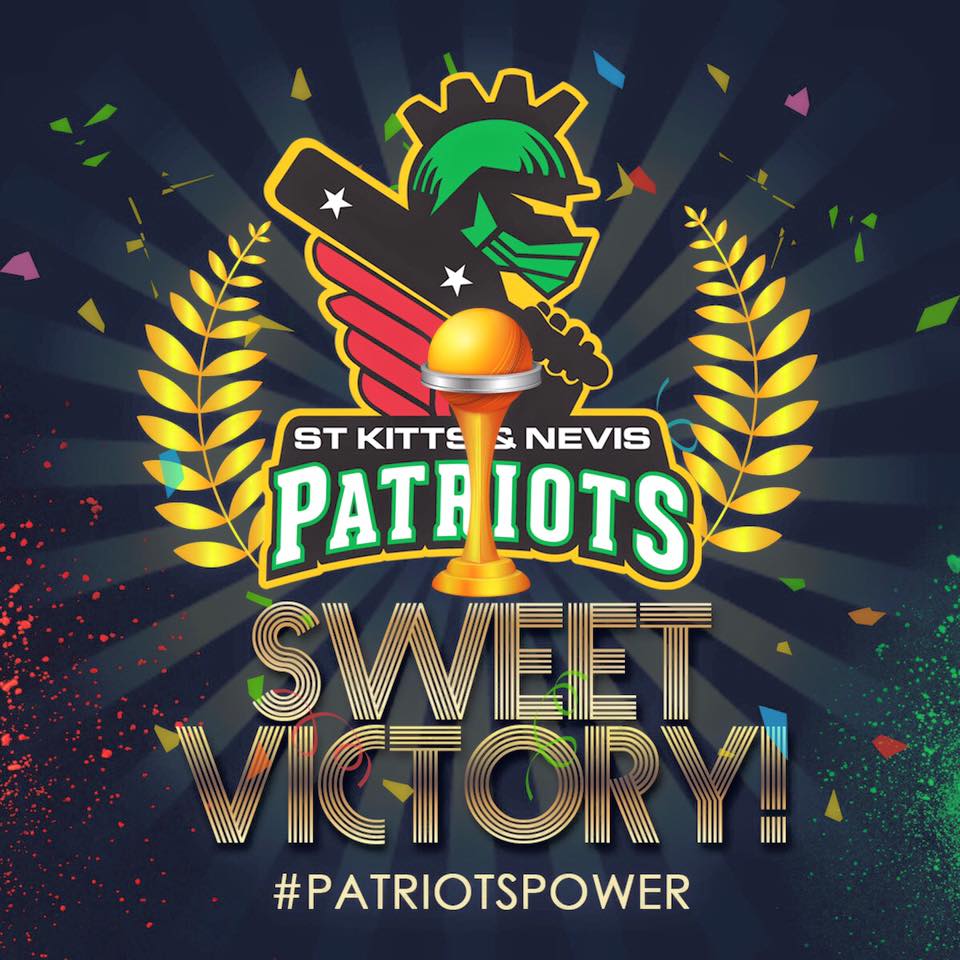 Being founded in Sweet Sugar City, there's nothing more exciting to our Carib.buzz crew than when our guys bring home not only their first, but an incredible VICTORY!
If you've been following along, you'd know this wasn't just any kind of victory for our Patriots. As CPLT20 stated, we displayed "superb batting" against the St. Lucia Zouks this past Sunday, landing us with the second highest total in Hero Caribbean Premier League (CPL) history. That's pretty bad ass, if we do say so ourselves!
Our Patriots had an "electrifying" start reaching 69 for 0 off their six over PowerPlay, the, and we quote, "highest six over total of this Hero CPL this season to date"!Lendl Simmons got the ball rolling, or should we say flying, through the air at the beginning of the match and Evin Lewis kept the ball blasting with 73 from 34 balls in an inning that included not two, not three, but
FIVE
Hero Maximums
leaving no mercy for the bowlers in the Zouks line up! Trouble began to brew after the Patriots began to lose wickets at regular intervals throughout the innings and with Lewis and Faf du Plessis out, the team needed sparks to fly. Thanks to Devon Thomas that's exactly what happened! The 4h of July came early due to rockets shot in the sky by the Antiguan cricketer and the St. Kitts-Nevis Patriots secured their position with 203/7.
When the tables were turned and it was time for the St. Lucia Zouks to bat, our impressive and excellent bowler Tabraiz Shamsi, in combination with Samuel Badree, "choke[d] the life out of the middle of the Zouks innings". It was something the St. Lucians never recovered from, allowing our Patriots to brilliantly defeat them by 61 runs!
Regardless of the past losses during this year's tournament, we expect our boys to continue domination with an inspiring and extremely motivating Cinderella story, capturing the CPL title!
Make sure you're there to catch all the action! Purchase tickets
here
.