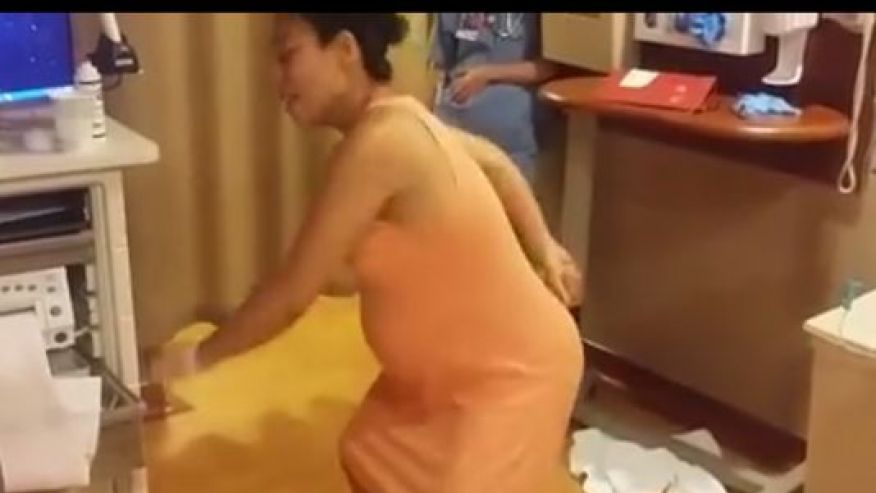 This mama is a Boss!
Yuki Nishizawa, the now mother of two, gt into labor on Tuesday the 18th August at the Brigham & Woman's hospital in Boston. At 7cm dialated, she decided tp grove out her contractions by dancing to the 90's hit "Tootsee Roll".
Her husband, Connell Cloyd caputered her awesome moves and posted the video to facebook where it has gotten over 6 million views.
The couple gave birth to a beautiful baby.