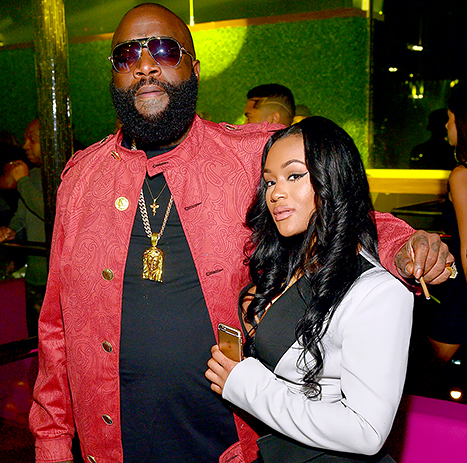 Apparently, The Boss will be getting yet another custom Tuxedo. On Thursday night, Rick Ross reportedly proposed to his girlfriend Lira Mercer, aka Lira Galore as she goes by on social media, and guess what?- she said yes!
Her answer comes as no surprise. Check on the sparkling rock on this baby! BLING BLING!
https://instagram.com/p/7x4uwZgHeT/?taken-by=lira_galore
The big news was first announced by Miss Galore herself on Snapchat, who posted a photo of her massive engagement ring with the captions "YES!"
Later, close friend Amber Rose confirmed the news by congratulating the happy couple on instagram.
"Congrats to my girl @lira_galore and @richforever. Love is a beautiful thing."
https://instagram.com/p/7x191FAHY-/?taken-by=lira_galore
According to TMZ, Ross, who is 39, did not get down on a knee to propose to believed to be 21-year-old Lira. But with a ring like that… who cares?!
Lira Galore, who reportedly started dating Rick Ross early this year has been linked in the past with Diddy, Drake and even Justin Beiber. But according I guess only THE BOSS could do.
We congratulate the seemingly happy couple on their engagement, and can't wait to see this celebrity wedding!
*inserts Rick Ross grunt here*