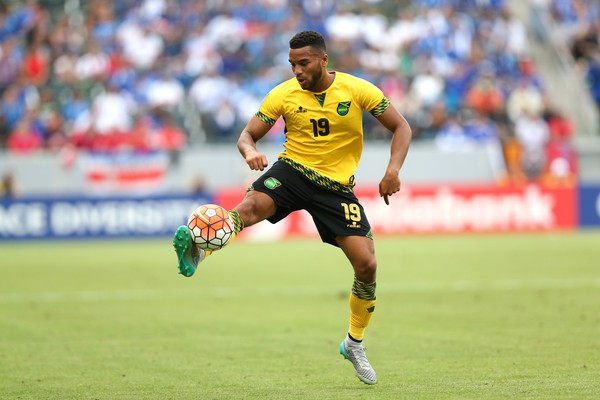 The Gold Cup is a tournament that always offers up entertainment, interest and moments of magic. However, this year, it wasn't a brief moment or even a fleeting instant of sheer brilliance but an impressive run to the final made by the Caribbean's very own 'Reggae Boyz' that grabbed the headlines. The Jamaican national team whom are subtly blessed by an abundance of talent whom make their living playing in the top leagues in England proved to be stubborn in defence and made it to the final largely on the back of this.
Blessed with pace on almost every part of the field, they counter attacked strongly and proved unbeatable in their group whilst beating El Salvador and Canada with a pair of 1-0 victories. They also played out a tantalising 2-2 draw with group favourites who impressed at last summer's World Cup, in the form of Costa Rica to set the Cinderella story on its way. Finishing first in their group gave them a dream start to their first knockout round match against Haiti who after an early Jamaica goal looked more than capable of an upset of their own. However Jamaica's defence held strong to keep a clean sheet, sending the Reggae Boyz through to the semi-finals.
At this stage many thought this is where the Jamaicans would meet a much stronger and ultimately insurmountable team in the hosts U.S.A. They not only held their own against the U.S but with two first half goals within the space of five minutes and some incredible goalkeeping to limit the U.S.A to only one goal the Jamaicans booked their place in the 2015 Gold Cup Final. After this monumental victory over the hosts, the belief began to creep into the minds and hearts of players and supporters alike with the whole of Jamaica and the Caribbean very proud of their accomplishment already.
In the final the Jamaicans met up with the always skilful and classy football playing Mexicans who, in the end, prove far too much for them winning 3-1 on the back of an impressive Andres Guardrado goal. Jamaica illustrated the improving quality of football and sports as a whole in the Caribbean and made their country and the region very proud. The only way is up from here for Jamaica's Reggae Boyz and the rest of the Caribbean will surely succeed in future if they are to take inspiration from the Reggae Boyz and fly the flag for the region proudly.