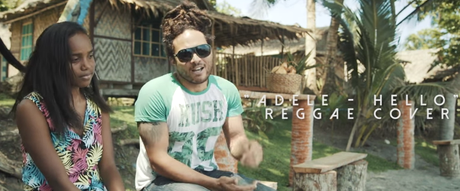 Yes. We all know Adele is amazing. Her voice is like butter on biscuits- delicious and her songs make 12 year-old girls cry and then break up with the boyfriends they never had. What else could you ask for in an artist?
Her latest hit 'Hello' was well received and loved by many, which is why it's no surprise that there are literally hundreds of covers.
Here's one that's been getting a lot of attention from our Caribbean community. Big up Conkarah from Jamaica and Rosie Delmah, who is only14, from The Solomon Islands.