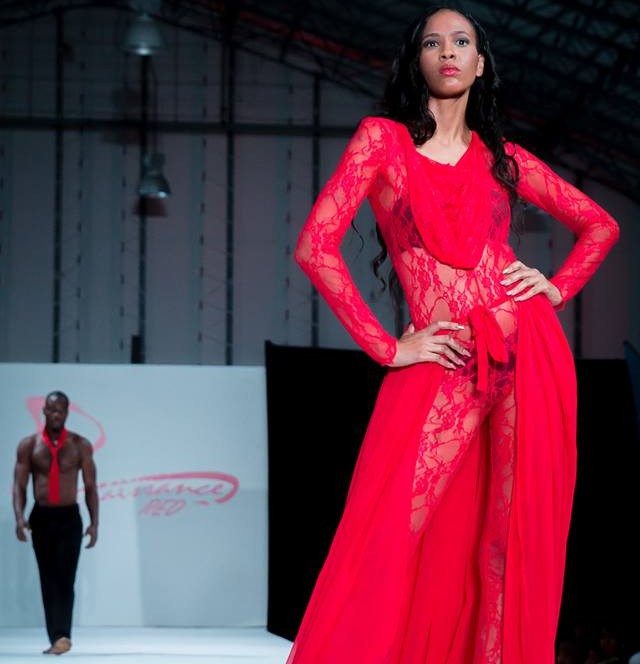 If you have a passion for Fashion or just wanted to watch fierce models rip the runway, then our very own St. Kitts was the place to be! Sunday November 22nd was the second annual fashion show produced by St Kitts Fashion Events, aptly named Renaissance Red.
The fashion show took place at the Marriott Dome, and to say the least, the event was excellent! The dome was filled big names, such as the lovely Miss Jamaica Universe 2014 Kaci Fennell, our Kittitian blood sister/supermodel Damaris Lewis, as well as the international supermodel Kseniia shvalova just to name a few.
However, don't think those were the only familiar names last night. Our very own Yakima Daniel, Lovella Benjamin, Dale Kelley, Shontal Vanterpool, Shavaniece Lake, Kaeve Armstrong and Tamisha Cranston are all incredible local fashion designers who had their clothes displayed on the runway. Lulu's closet showcased their designs and our very own Kittian brand 'IREP SKN' founded by Marva and Jay Weekes made their presence on the stage as well. It doesn't come as a surprise when I say they all represented St. Kitts beautifully.
Renaissance Red also showcased breathtaking designs from a handful of designers from all over the Caribbean such as Mark Anthony and Uzuri International, both reigning from Jamaica, Andrew Harris reppin' New York and Barbados, Kimon Baptiste representing St. Vincent & the Grenadines and last, but not least Roger Gary and Randy Madray who are both from Guyana. To top it all off, Renaissance Red also had an international designer. Theresa Onwuka flew all the way from Lagos, Nigeria to showcase her designs!
The St.Kitts-Nevis Carnival contestants made their way on the runway as well.
It was a night filled with beauty and talent! The models, un-potty trained and potty trained, were wonderful!
A different form of entertainment took place in the dome as well. Creative sole, a local dance group, performed a magnificent piece that night.
There was even a live concert on the runway! Kittitian artist, Nicha B performed his soca single 'Can't wait'. It's evident that this was one event St. Kitts should be proud of!
Photo credits to: B'Jon Lamari Bass, Ryan Delano and Froylan Flowers.