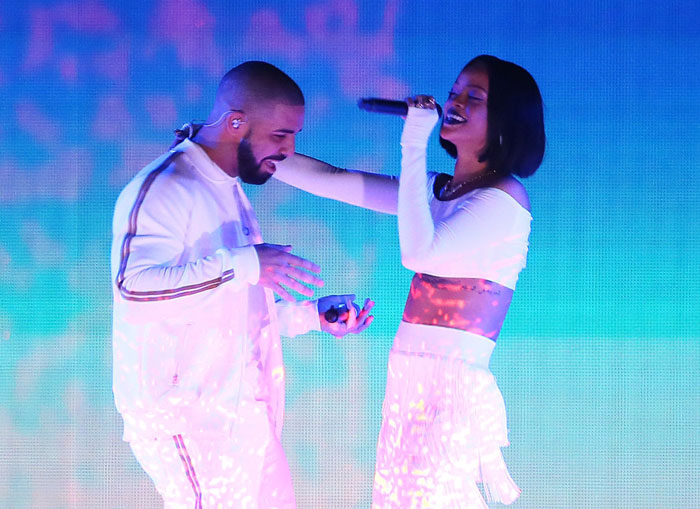 Okay!
By now you would have noticed that we can't get Rihanna's Work out of our heads nor our news feeds. And we love it!
After a last minute cancellation of her performance at the Grammy's due to bronchitis (ain't nobody got time for that!), we were finally blessed to see her perform her new number 1 single 'Work' on the stage of the BRIT awards 2016.
RiRi kicked out her set with the first song on ANTI album "Consideration" with featured special guest SZA, who was silhouetted and spotlighted in the background.
No later had we been hypnotized by the catchy tune, does the beat suddenly drop, and the crowd goes wild, as the intro to 'Work' breaks in.
Champagne papi then comes through and things get real Tun Up! The duo, put their chemistry and Skin Out skills to WORK and leave the audience sweating their perms out!