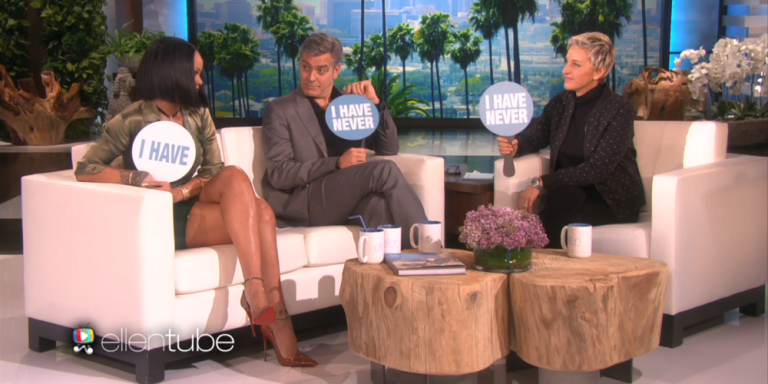 This week, Rihanna and George Clooney visited one of our favorite talk show hosts, Ellen DeGeneres to promote their new exciting projects: Rihanna's latest album ANTI and George Clooney's film Hail, Caesar!.
While on the show, the celebrity duo participated in an exciting tell-all game of "Never Have I Ever". From Spanking a cat, to texting nude selfies, the three stars spilled their guts about delightfully embarrassing truths.
Get into this clip shared by Entertainment Tonight and get some celeb tea as the three reveal even more secrets!