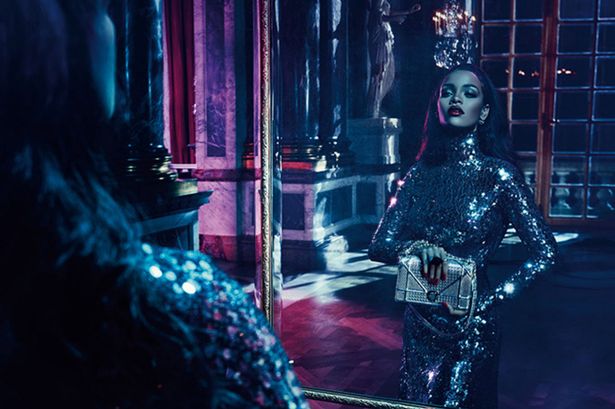 Leave it to Rihanna to change the face of the game, literally.
The 27 year old singer and fashion mogul makes history by being the first ever colored face of the Parisian fashion house Dior in its 69 years of existence.
Injecting her own sensual aura into the campaign, Rihanna will star in the fourth installment of the "Secret Garden" series which launched in 2012.
Here's the teaser:
When asked how she felt about being the new face of Dior, Rihanna replied:"It feels fantastic. It is such a big deal for me, for my culture, for a lot of young girls of any color. I think to be acknowledged by Dior means a lot, as a woman, to feel beautiful — to feel elegant and timeless."
Of course, social media went lit up after hearing of this historical partnership.
Someone on tumblr wrote: "If Rihanna can sing about riding dick be hella tatted and still be the face of Dior then I'm pretty sure there's nothing you can tell me … " 
You go girl. Motivate yourself!
We are so proud of our fellow islander Robyn "Rihanna" Fenty! Still our #badgalriri!