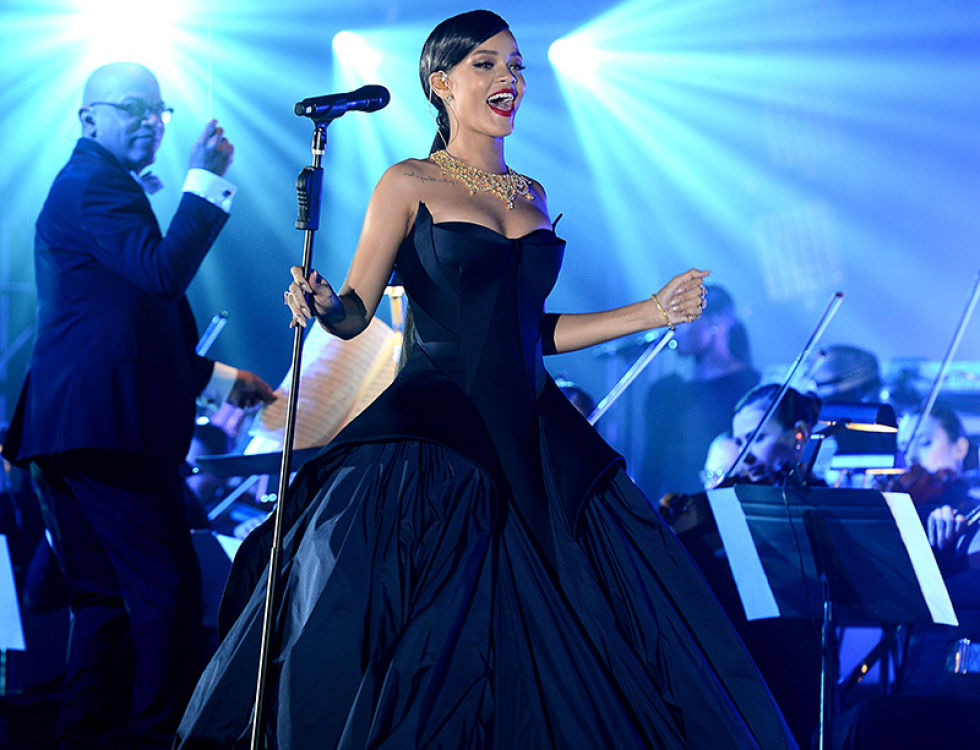 The island badgal does it Again! Yes! Our homegirl Rihanna makes history again! This week
Thi week, the Recording Industry Association of America (RIAA) announced that Rihanna has surpassed more than 100 million Gold & Platinum song certifications.
The 27-year-old Caribbean-born R&B star now is now the first and only artists to surpass RIAA's 100 million cumulative singles award threshold with the most Digital Single Awards, according to a statement issued by RIAA.
"Gold & Platinum is the industry's premier way to celebrate achievement in the marketplace," said Cary Sherman, Chairman & CEO, RIAA. "We've given awards to artists for nearly 60 years, but it's rare that we have the opportunity to recognize a milestone like the one Rihanna has reached. Congratulations to Rihanna! She has not only surpassed RIAA's one-hundred million mark, but also is the first artist to do so. It's an historic feat and a testament to an extraordinary career."
After the announcement was made Rihanna took to social media to thank the navy for their support. She posted,"Today is a day I'll never forget!!! Thank you #RihannaNavy for allowing me to make history with you!"  followed by, "Thank you God for fulfilling Your plans in my life…. All the Glory belongs to You!!!!"
Congratulations again Rihanna!
#islandgirlsrunit!