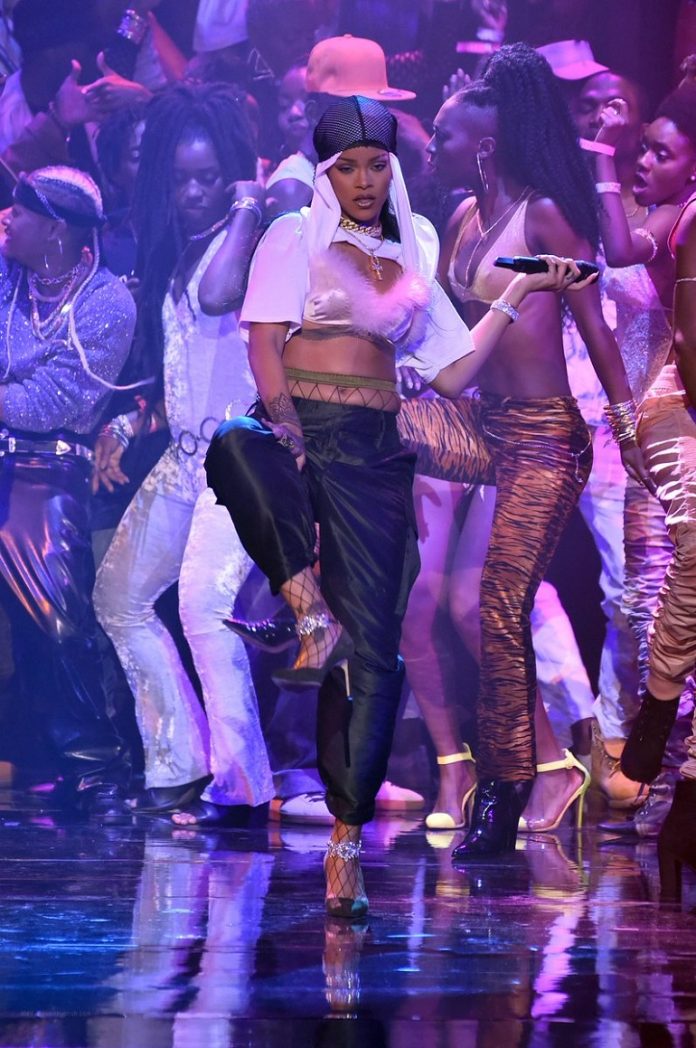 Wicked Wicked Wicked Wicked!
Well we all know that there ain't no party like a Caribbean party, and at last night's MTV Video Music Awards, Rihanna brought JUST THAT!
With a huge lively posse on stage, reminiscent of an 80's dancehall block party, the island bad gyal and crew twerked and bubbled and rolled to some of her most iconic dancehall tracks- Rude Boy, What's My Name and Work.
Rihanna also took the opportunity to pay homage to some of the Caribbean dancehall legends in the medley. Snippets of Beenie Man's Romie and Mr. Vegas' Heads High made the cut, in addition to the ever popular Bam Bam Riddim. *does bugle*
And even though some of her dance moves were a bit of a chop for me and not as wicked as I thought they should have been, Rihanna still did a great job in bringing pure island vibes to the VMA awards like only an Island Gyal could!
Check it out!