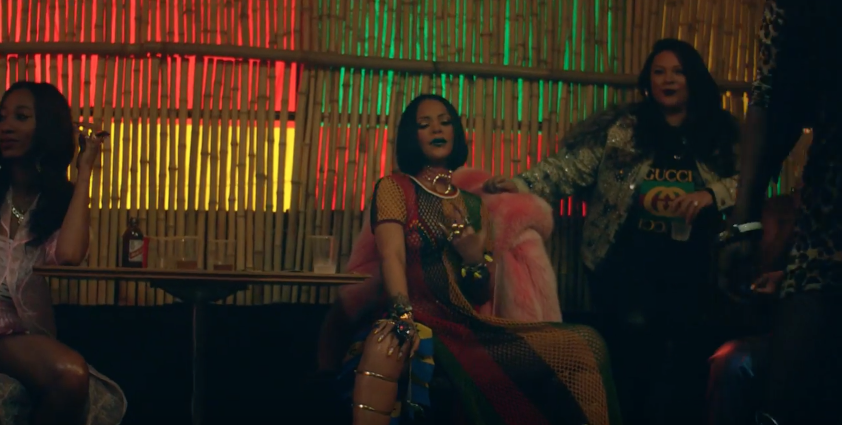 Rayeeeeeeeeeee! RiRi's music video was released today and it received a standing ovation from our Carib.buzz staff. Our Bajan Bad Gal gave us nostalgia to the highest level! RiRi's 'Work' music video gave us that old school dancehall flavour we all forgot we loved!
The video took place at 'The Real Jerk" in Toronto and the scenes reminded us of the illest dancehall parties from the late 90's-  weed, raunchy women wining pon dey head, brucking it dung, dropping in splits, grinding, etc. Bad Gal RiRi even went on baddd herself, giving us slow wines, butterflies and even some floor action.
Buttttt, there's more. It's evident Rihanna definitely "put in work, work, work, work, work, work" for her music video because there's actually two versions. Roughly 4 mins into the video, it goes silent, the scene is changed, the song starts over and Rihanna is shown sporting a sparkling sheer top exposing her umm.. tatas- but hey, it's Rihanna. That's what she does.
If you're interested in seeing women wine and grind, or RiRi's tatas, enjoy ??