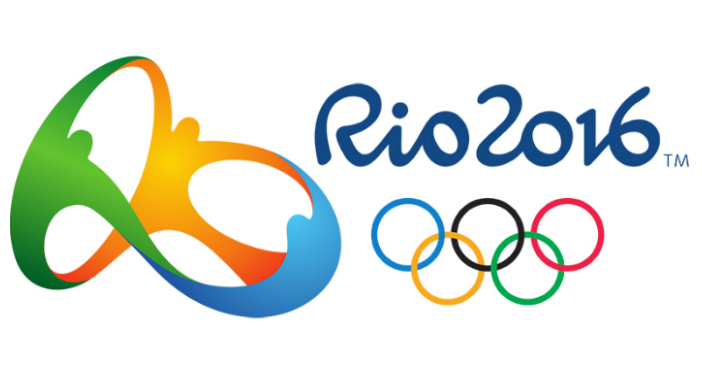 We are on the eve of perhaps the most anticipated event of this year's Olympics, the men's 100 meter sprint. 
The men's 100 meter sprint event begins tomorrow morning at 8:30am with preliminary sprints which will determine those who qualify to run in the sprints later on in the morning. Don't worry though, all the Caribbean athletes have already qualified for Round 1 of the heats so they will not be a part of preliminaries. The times you need to be looking out for are from 11am onward as that is when round 1 heats will begin.
Within this year's 100 meter competition there are many intriguing subplots as well as the excitement of the competition itself. We're going to give you a run down of some of the most interesting subplots to do with our Caribbean athletes in this Summer Olympic's 100 meter sprint!
1. Usain Bolt
The Jamaican is a sub plot all on his own as he ventures to not only to dominate the 100 meter sprint for the third consecutive Olympics but to also beat his own world record of 9.58 seconds. He has already declared that this will be his last Olympics ever. The pressure could not be anymore palpable on arguably the most entertaining Olympian ever. Bolt showed in London 2012 that he did not fear the pressure but embraced it and excelled within it.
This is his curtain call. Regardless of how Bolt goes out of the Olympics he will have his name engraved in the minds and hearts of so many. That being said, Usain Bolt's career has seemingly been leading up to this moment, where he can solidify his name in history as the greatest sprinter of all time. The irony is that if Bolt wins the gold medal and does it in as quick a time as he can. The fastest time Bolt has ever run may just be what secures his legendary status for lifetimes to come. Will Bolt secure his crown at the Olympics or will the best sprinter of our time crumble under the immense pressure?
2. Bolt vs Gatlin
Justin Gatlin was once in Usain Bolt's shoes as the Golden Boy of sprinting after his Gold Medal win in 2004. However, after an extensive investigation Gatlin was hit with a four year doping ban. This inadvertently paved the way to Bolt's impressive rise to stardom during and following the 2008 Beijing Olympics. Gatlin made a valiant return of his own in 2012 to compete at the London Olympics but was third string to Bolt who solidified his legendary status and Yohan 'The Beast' Blake who announced himself on the world stage.
Four years on and Gatlin is running as fast as he ever has at the tender ages of 34 years young motivated as ever to dethrone Bolt. In fact Gatlin and his United States' team mate, Trayvon Bromell have run faster times than Bolt this year. However, none of those meets were the Olympics and as we all know, Bolt tends to perform on the biggest stage. This 100 meter race, assuming they both qualify for the final is set to be the most important race for either runner in their lives. Bolt has an opportunity to galvanize his place as the greatest 100 meter runner ever whilst Gatlin is offered a second chance at redemption. If they make the final, there'll obviously be 6th other sprinters with their own agendas in mind, but these two will be at the forefront of all the headlines come race time, and likely afterward.
3. Is this a changing of the guard in Olympic 100 meter sprinting?
We have to wonder, does this Olympics represent the changing faces of 100 meter sprinting for the foreseeable future? For the United States, although Justin Gatlin is their star man, his team mate Trayvon Bromell has been making real waves in the world of sprinting outrunning even Usain Bolt this year in terms of fastest times.
The world is well aware of the frightening speed of Yohan The Beast Blake who is set to be Usain Bolt's direct successor. Finally, Antoine Adams of St Kitts and Nevis is set to take over the racing mantle from the leeward islands' legend, Kim Collins. The St Kitts & Nevis flag bearer is running the fastest times of his career and looks to take over Kim Collins as the federations number one 100 meter sprinter. All this begs the question, will Bolt and Gatlin even be factors in this year's Olympic final? The obvious answer is of course they will, but do not be surprised if on final's day, there is a real shock with either Bromell, Blake or even Asafa Powell nabbing the 100 meter sprint gold.
4. Kim Collins 
The St Kitts and Nevis international is the first and only 40+ year old to run under 10 seconds in the 100 meters. Like Usain Bolt, Collins is a story all on his own regardless of how he does at the Olympics. To be at the Olympics at the age of 40 is a massive achievement in and of itself but Collins is running as well as he ever has. If he can make the final that is set to be packed with World Class talent, Collins will be able to retire with his head held very high.
He will be competing against athletes like Trayvon Bromell who are incredibly just about half his age. Like Justin Gatlin, Collins is proving Father Time has no hold on him. Thirteen years on from his World Championship Gold medal in Paris, Collins will look to become another unprecedented example of excellence as he attempts to be the first 40 year old to run under 10 seconds at the Olympic Games. As far as we are concerned, we're rooting for Kim Collins all the way and as locals in St Kitts & Nevis say: RUN KIM, RUN!