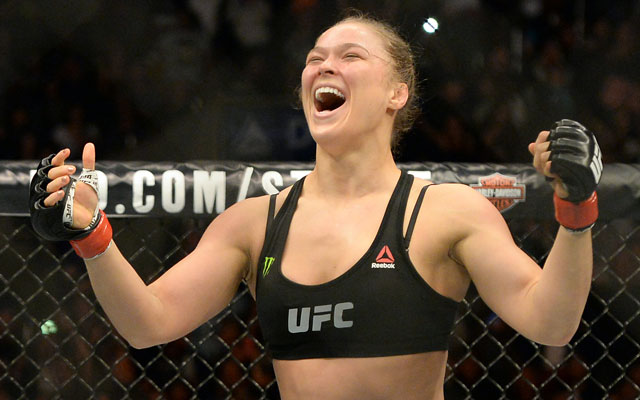 Since strong is now the new sexy, Ronda Rousey is probably one of the sexiest females of all time!
It took just a mere 34 seconds for Ronda Rousey to retain her bantamweight title and open up a can of whoop ass on her mouthy Brazilian opponent Bethe Correria. This would be Rousey's third straight win, all in less than a minute, with the previous two coming in 16 seconds and 14 seconds.
This was quite the meaningful fight for Rousey, who was personally insulted by Correia who made reference to the suicide death of the UFC champ's father when she stated that she hoped Rousey  "wouldn't kill herself after losing the fight".
The epic fight ended by K.O within the first round. And even though we paid cash to view the fight that lasted just a few seconds, we weren't disappointed.
"I hope that nobody really brings up my family anymore when it comes to fights. I hope this is the last time." said Rousey after the fight.
Check out this post fight interview and listen up for when Rousey says she made Correria eat her own words, "Don't Cry."