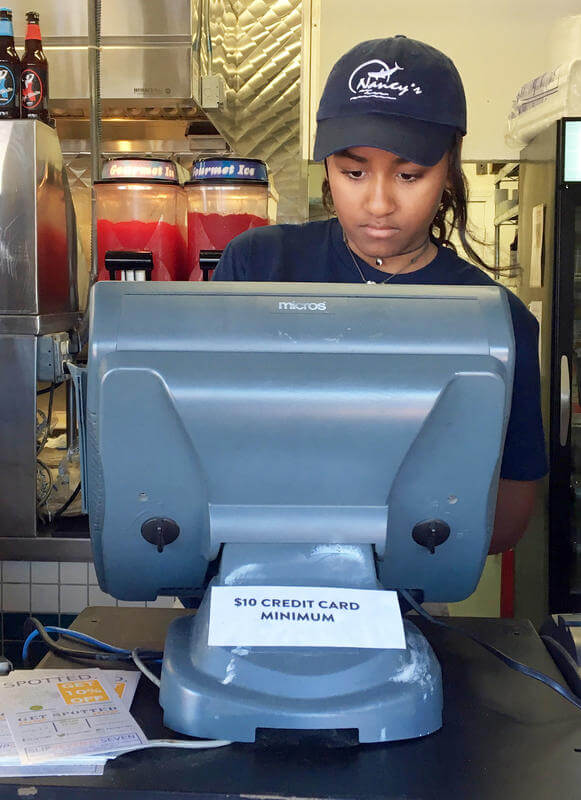 Sasha Obama now has a summer job at Nancy's, a seafood restaurant in Martha's Vineyard.
Yes, you read right. Sasha Obama, the 2nd daughter of Barrack Obama.. you know.. the President of the United States.. dark, handsome, tall guy who sorta runs the world. Yea.. Him! His youngest daughter- Sasha, waits tables, runs the cash register and preps tables at a restaurant.
Using her legal name "Natasha", Miss Obama has almost gone unrecognized by her other coworkers only really sticking out because of the "six helpers" ( six Secret Service agents) who accompany her and sit outside the restaurant in a giant SUV.
We all know that Michelle Obama is #superchill (and the best first lady EVER) and wanted her girls to grow up as normal as possible. We agree that this is a great way to prep the 15 year old for life outside the White House. And a little extra cash never hurt nobody! ?