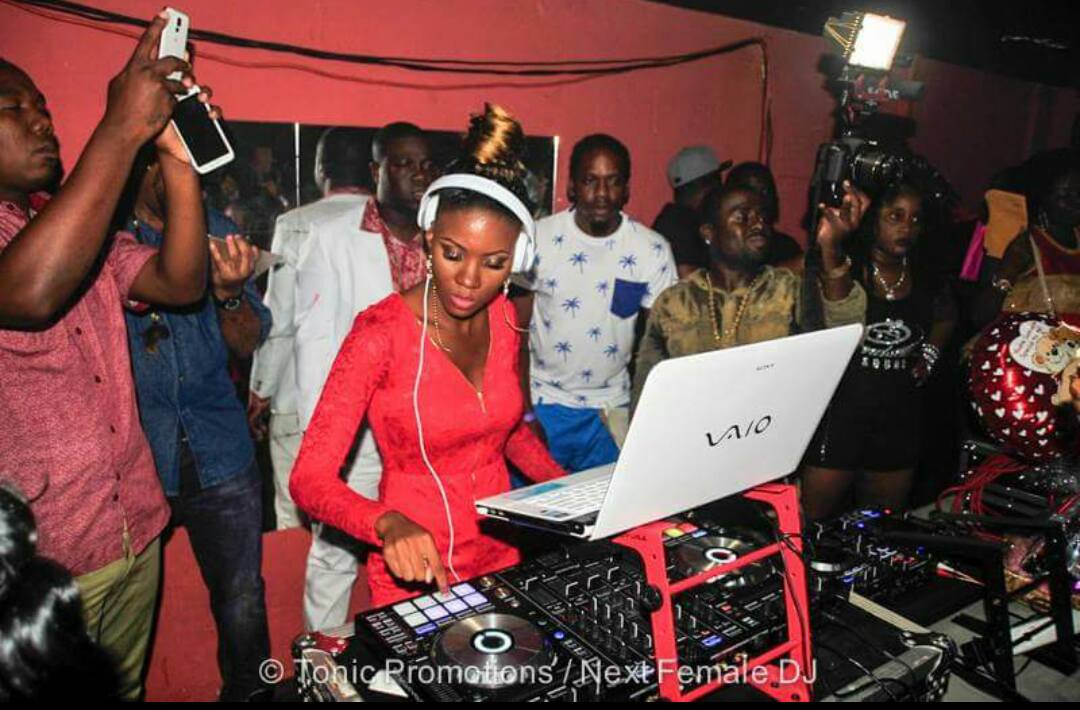 In a field that is predominantly run by males,  four females dared to enter a competition to prove to males yet another time that anything they could do, females could do too, and maybe even better! After an impressive battle that displayed knowledge, creativity, skill and mad vibes, one lady-Selecta Deen, earned the title of the Next Female DJ.
The event, which was held on Saturday evening at Atlantic 7, brought out the fans in their numbers to support the talented four. The location was packed and buzzing with anticipation as the ladies pulled out the wickedest hits!
According to patrons, the performances were quite impressive, and some even called the event the best of 2016. The competitors Selecta Deen, Selecta Nisi, Selecta Stylish and Selecta Madness pp out their best and the judges: Evolution Hd, Fire House Sound and Dj Woodie of Black Stone Sound from Nevis, had quite the task of rating these ladies and choosing a winner.
In the wee hours of Sunday morning, after an intense battle Selecta Deen (Shirnalden Lewis) was dubbed the winner with 246 points with Selecta Madness following closely behind with 244 points.
Later tha morning, the event promoter Sweet Sister Sensia took to facebook to congratulate the ladies for a splendid performance and encouraged females to continue to explore their talents.