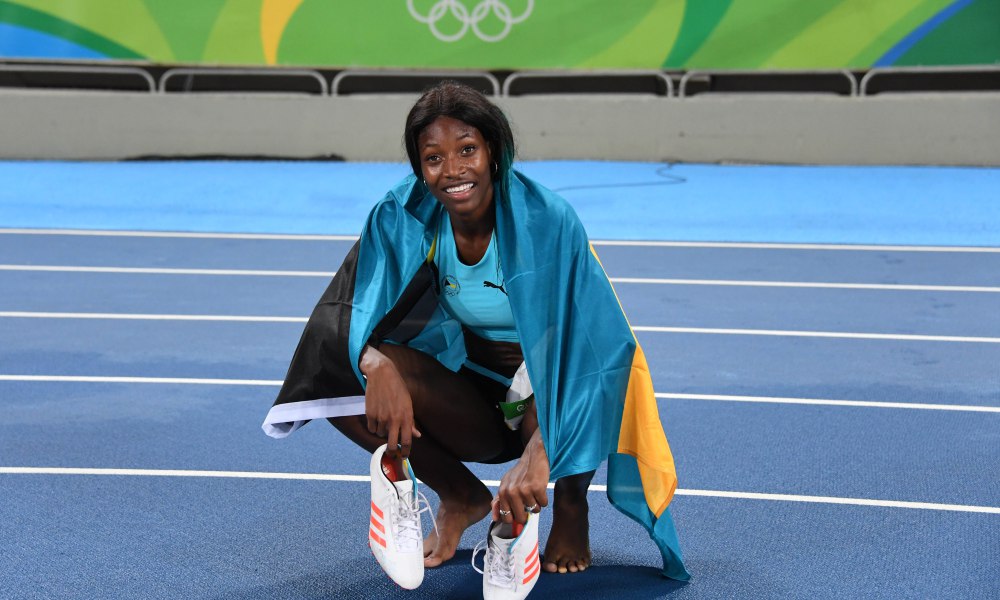 We billed the women's 400 meter final to be one of the closest and most hotly contested track and field events at this year's Olympic games. However, we had no idea just how close or dramatic it would be.
Shaunae Miller won her first Olympic medal last night in stunning fashion and it was gold. She looked fairly comfortably throughout the race and as she got to the last 100 meters it appeared she was striding away from her competition. However, American superstar Allyson Felix had other ideas and over the last 60 meters began to reel Miller in.
As the race was coming to an end, it appeared Miller leaned for the line but as she'd given her all, her legs gave out and she ended up falling over the line. From watching the race ourselves, we see her legs giving out, her body falling and because of the speed she's going at, it looks like a dive. Regardless, Shaunae Miller worked extremely hard to get to that point and in that race she gave her absolute all. It is evident that her body was giving out because she remained on her back even as she found out she had won gold.
With her falling finish, Miller managed to beat Allyson Felix by 7 hundredths of a second in astonishing style. Speaking on her incredible win she said "The only thing I was thinking was the gold medal and the next thing I know I was on the ground, it was just a reaction. I've never done it before. I have cuts and bruises, a few burns." Those bruises and cuts may sting but they will remind her every time of all the effort, strength and time she put into winning that gold medal.
Congratulations Shaunae Miller, Olympic Champion. An additional congratulations is in order for Shericka Jackson of Jamaica who secured bronze in the same race. The women's 400 meter final is yet another event at this summer's Olympics where the Caribbean will hold the majority of positions on the podium. Well done to these wonderful athletes and the flag bearer for Bahamas at this year's games has done her country and her region proud!