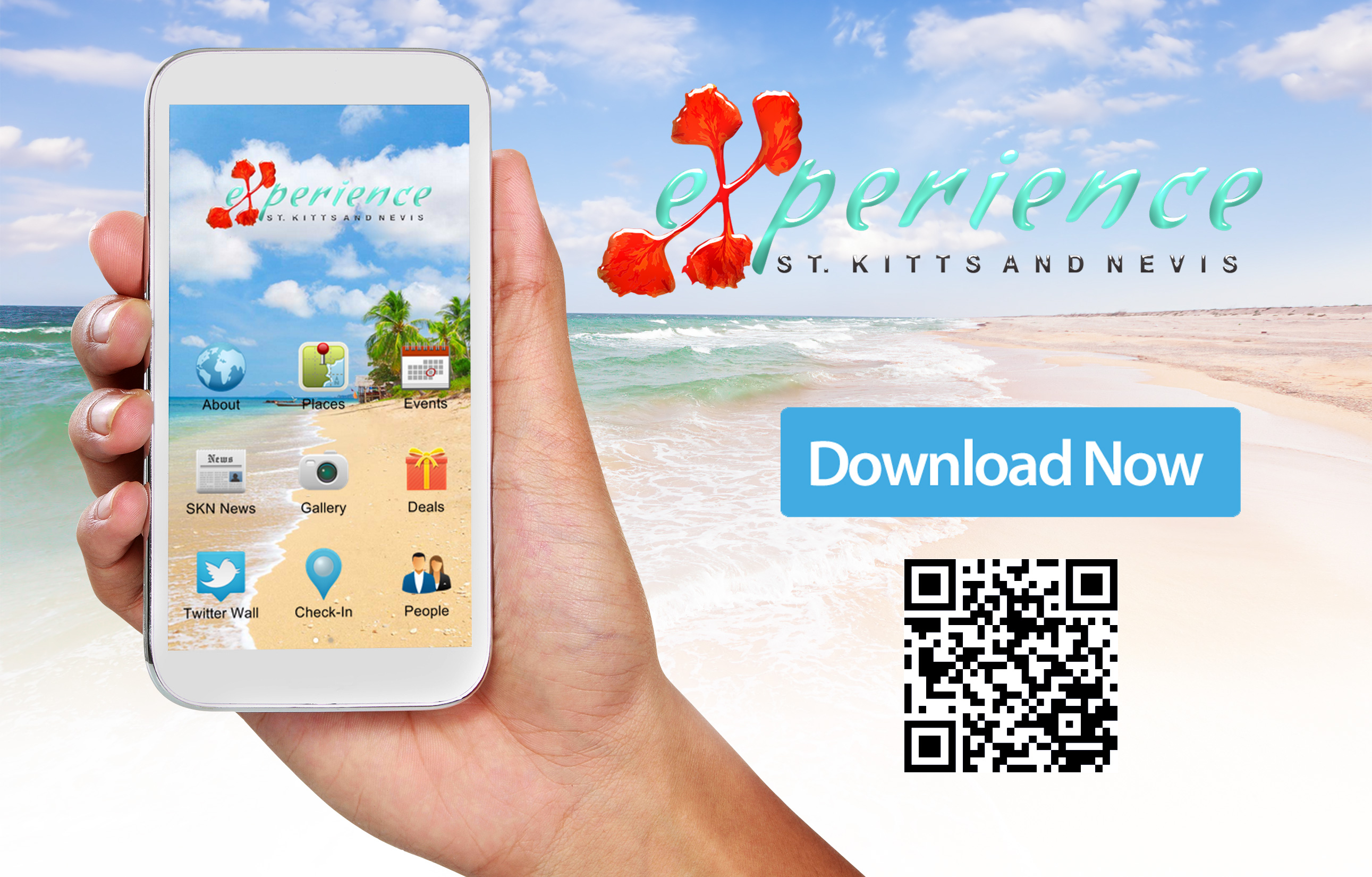 Ever used that hashtags #ilivewhereyouvacation , #islandlife , #wanderlust?  If you are from the Caribbean you sure did! You can add this one to the guest list for your hashtag party now: #experienceskn !
There is a new travel app available for download in the App Store and Google Play Store. It's called "Experience St. Kitts and Nevis".  The app is a virtual tour guide to the St. Kitts and Nevis Visitor that will no doubt enhance their #experience when they visit the twin island Caribbean paradise.
The app features a plethora of features that could be very useful for locals.  Some of the really cool ones are, the interactive map, one-click/tap calling, Events, Flight Booking, the social wall, deals, DEALS, and more DEALS.  Let's just pause right here, the app not only gives users all they need to know about what they should be 'experiencing' in St. Kitts and Nevis, but the app also offers exclusive discounts at participating merchants around the islands.  Who doesn't like to save money?
How about you stop reading and download it now to check it our for your self? There is a 3/4 chance that you are reading this on your mobile device so here you go:
Team Android: https://play.google.com/store/apps/details?id=hr.apps.n206935337
Team Apple: https://itunes.apple.com/us/app/experience-st.-kitts-nevis/id996063267?ls=1&mt=8
You may want to follow them on FB, IG and Twitter too, they upload really good videos and pics! Experience St. Kitts & Nevis and @experienceSKN
Enjoy the experience!