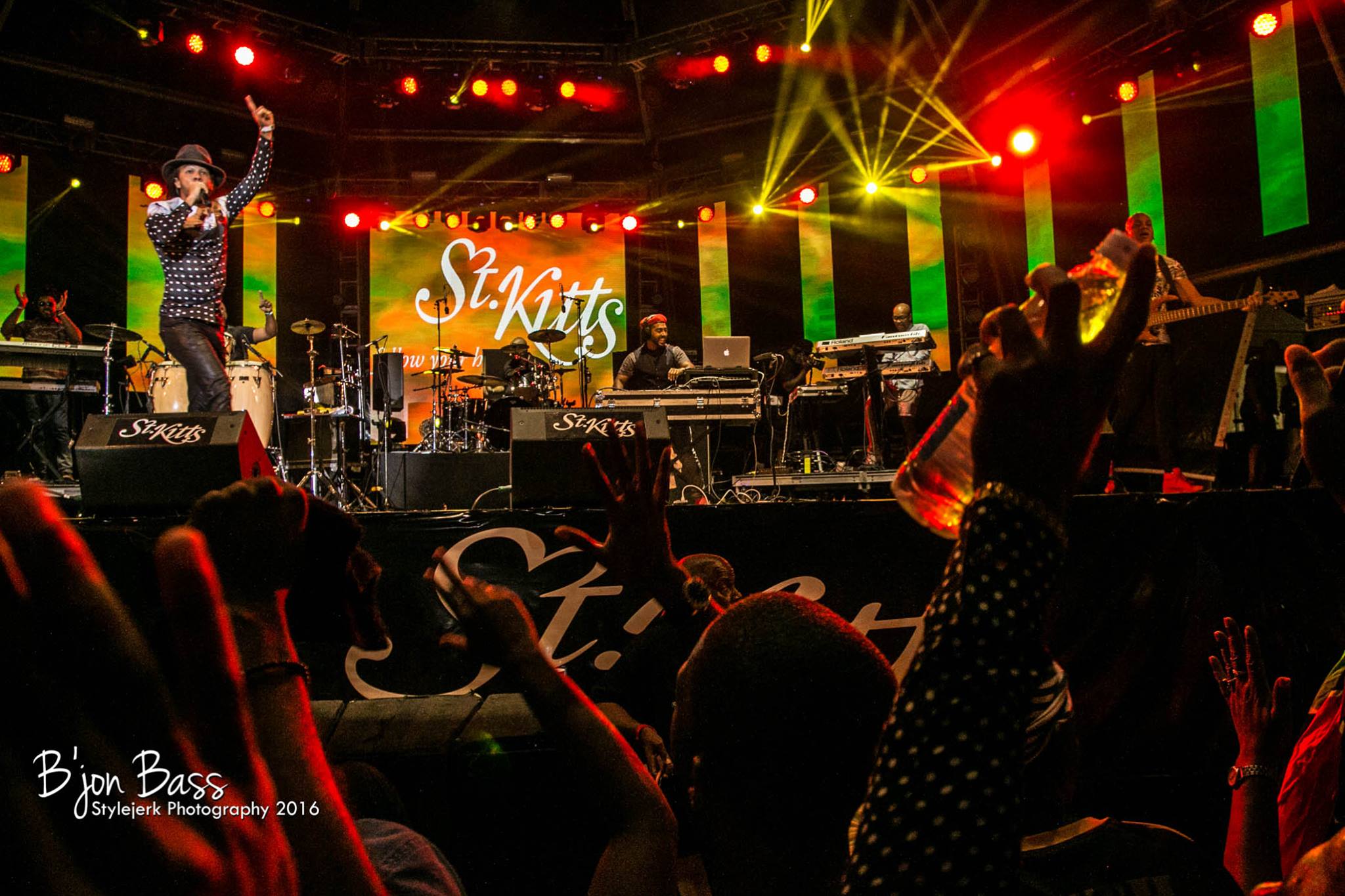 Happy Effen Thursday Everyone!!
Well I think I've finally been able to recuperate from an EPIC weekend! With a party on Thursday, Friday, Saturday and Sunday (phew…), I feel like I've had enough of the partying until… tonight (for CPL of course).
"De party cyan done" *in my Nicha B voice
But, before I put on my St. Kitts patriots gear and head on up to the Warner Park Stadium, lets do a quick wrap up of the St. Kitts Music Festival's Thursday night!
Known as the "Jump Up Night" with a line up of stellar soca acts, patrons come well equipped with their rags, flags and their comfy shoes because THEY KNOW its going to be a Wild Caribbean Soca Party!
Kicking off the night with a Big Bang was LAX, and boy did they Mash Up De Park! With their Carnival hit Sledge Hammer, they certainly started off the evening with High energy and pure vibes!
The other homegrown entertainers for the evening: Shanna Raymond, K-Jah and Nicha B, all followed suit and provided high energy performances that left the members of the crowd with sweat running down their backs.
For our Latino amigos, there was El Mayor Classico, and he was turnt up! I mean, I couldn't understand anything he was saying, but he certainly delivered an energetic performance, and his fans Loved him!
The Bouyun Pioneers did their thing and also performed a few covers of well known songs in a soca style. And boy can this lady wine. Me goddoo.
Now to the all time highlight of my evening and maybe the Best Act of the entire Festival (for me) was KES THE BAND!!! OH EM GE was this AMAZING! The Energy, The Vibes, The Love! It was just tooo goood! And not only from the main vocalist (who's locs I really want to twist by the way <3 <3 <3. Those who know his music will get it) but the entire BAND. Quite easily the best act of the night. And by no means am I discrediting any of the other acts, but Kes the Band was just on another level!
Five Star performance!✮✮✮✮✮
Now if you've been on a boat ride in St. Kitts-Nevis and you don't hear at least 5 songs from this group, you probably weren't on a very god boat ride. With its original members, the Burning Flames, the seniors of the crowd were chipping away and singing all the words to all of the songs, Hit after Hit.
After such a  pleasant Blast From The Past, was two island favorites, the Nu Vybes Band International and the Small Axe Band. Though Nu Vybes would have to be my favorite of the two, I found their performance a bit rushed as they trying to fit in lots of songs within a short time. But Small Axe on the other hand, rocked the crowd steady and brought the evening to a close on a very high note.
Overall, the Thursday "Jump Up" night was a great first evening of a weekend of partying! I grooved, I chipped, I jumped, I wined, I wuk up so tail! It was awesome!
Ps. WE WANT KES THE BAND NEXT YEAR TOO! Thanks 🙂
#SKMF
#StKittsMusicFestival