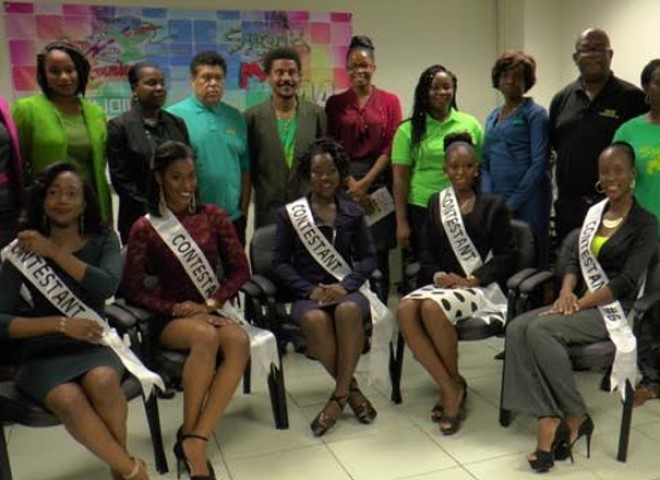 On Wednesday evening, representatives from various companies in the federation reaffirmed their commitment to St. Kitts-Nevis' National Carnival- Sugar Mas.
At a Sponsors Ceremony at the Ministry of Tourism at Port Zante, representatives of St. Kitts-Nevis-Anguilla National Bank, Fast Cash, ZIZ Broadcasting Corporation, Carib Brewery, the Development Bank of St. Kitts and Nevis, the St. Kitts Music Festival and Flow were able to meet the six lovely ladies vying for the title of the St. Kitts-Nevis National Carnival Queen. This event offered the sponsors the opportunity to personally meet their potential brand ambassador and become more familiar with all of the ladies.
Most of the companies represented have been normal major sponsors of the National Carnival Pageant and Sugar Mas over the years, with Fast Cash being the new comer.
The six Carnival queen contestants were all present at the event.
The young ladies, namely: Jaheida Lewis, Rohanda Devent, Khyla Brown, Evania Thibou, Orngel Erskine and Jahnel Nisbett, will be contending for the National Carnival Queen title on the 27th December 2015 at the Sugar Mill.