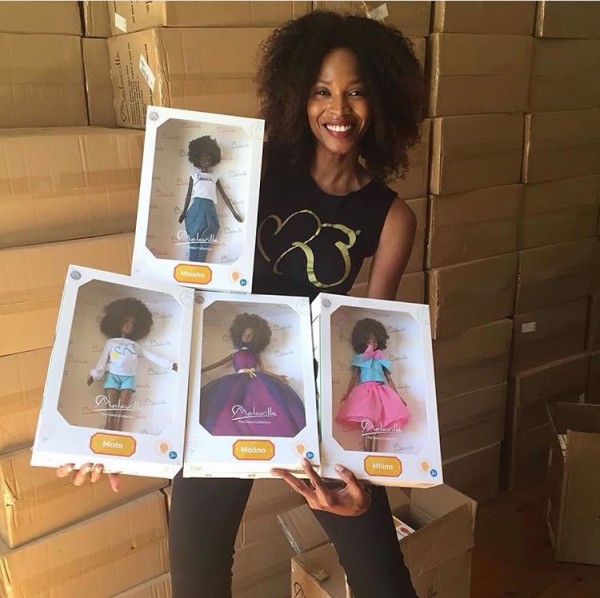 International model and St. Lucia native, Mala Bryan, has contributed to filling to void for dolls with more Afrocentric features by creating Malaville Dolls!
These beautiful melanin dolls come in different brown with a variety of kiky-coily hair textures and are decked out in handmade fun African and Caribbean inspired outfits.
Byran, who decorated dolls for kids in her hometown in St. Lucia, said that she decided to enter to doll world in 2015 after noticing that she could only find white dolls.
In 2015, she launched her first collection of thoughfully designed dolls that go by the names Maisha, Mala, Malina, and Mhina that all start at a shockingly reasonable price of $20.00USD.
"I believe that diverse representation is extremely important because children tend to associate their dolls with their playmate,"  said Bryan.
Bryan plans to expand her Malaville collection to include dolls with a wider variety of facial features, skin tones, hair textures and colors. She also plans to collaborate with some African and Caribbean designer to create a clothing line especially for the Malavillle dolls.
From her instagram account alone, one can tell the Mala is not only proud of her dolls, but that she enjoys having fun with them as well. In several of her posts, you can see her dolls enjoying scenic adventures around the world! Sorta makes me jealous!
"My dolls mean the world to me," she Miss Byran. "Somehow they bring out a certain type of joy in me and that one of the things I'm hoping that they're able give lots of happiness and joy to those to get them."