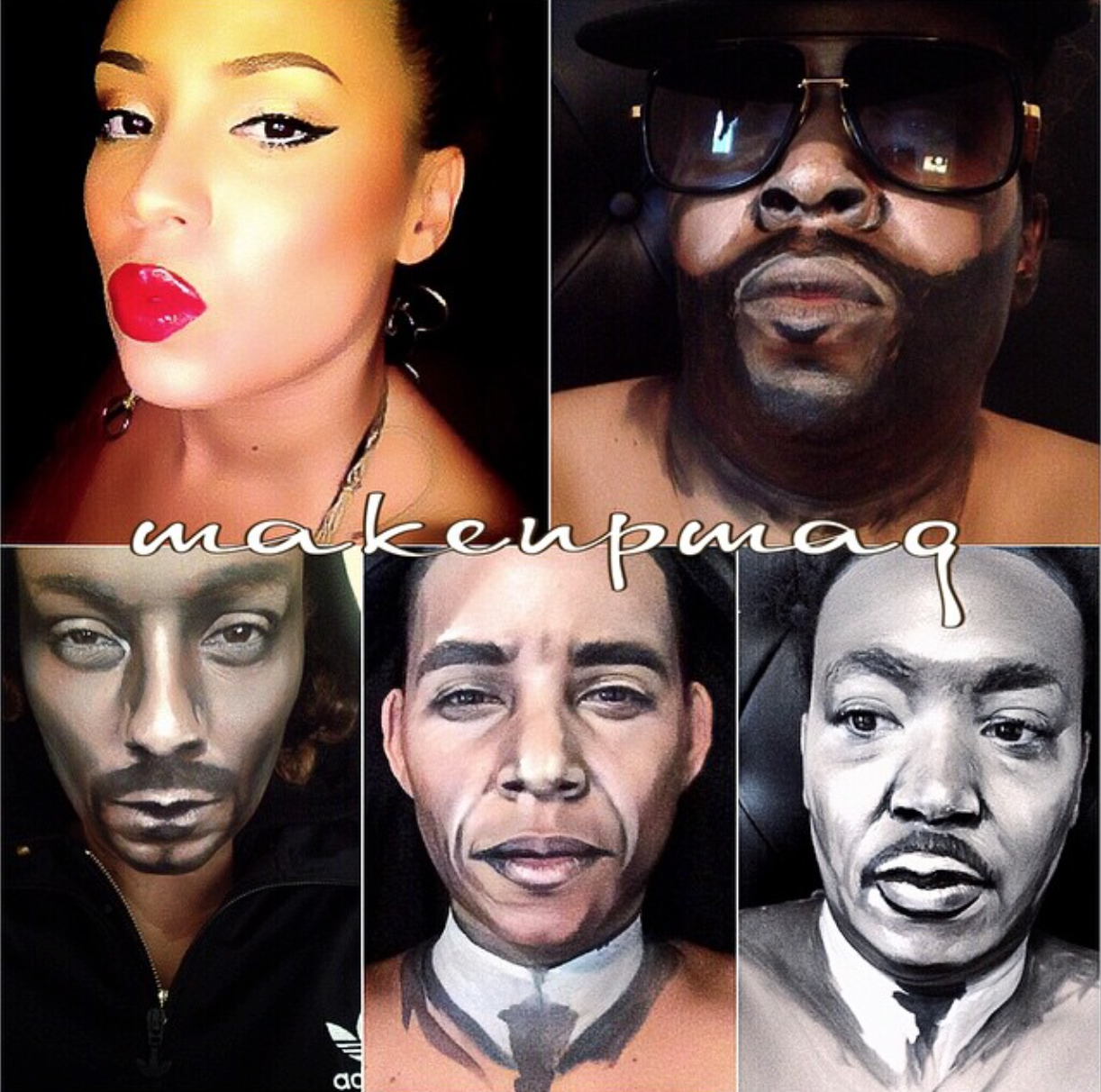 Magali Beauvue is a talented makeup artist with about 15 years of experience. Born and raised in Paris by her Guadeloupean father and French mother, Beauvue now resides in the beautiful island of St. Maarten where she is making quite the name for herself.
Beauvue isn't just your average makeup artist! Using her makeup scorsery, the 38year old is able to drastically alter her facial features, skin tone and even gender appearance by way of makeup, earning her the title of a "Transformist" on social media.
Doing celebrity makeup transformations is one way that Beauvue stands out in the world of makeup artistry. With her mastery of contouring and highlighting, Magali becomes totally unrecognizable as she takes on the appearance of celebrities such as Chris Brown, Micheal Jackson, Nicki Minaj, Drake, Taraji Henson .. even President Obama.