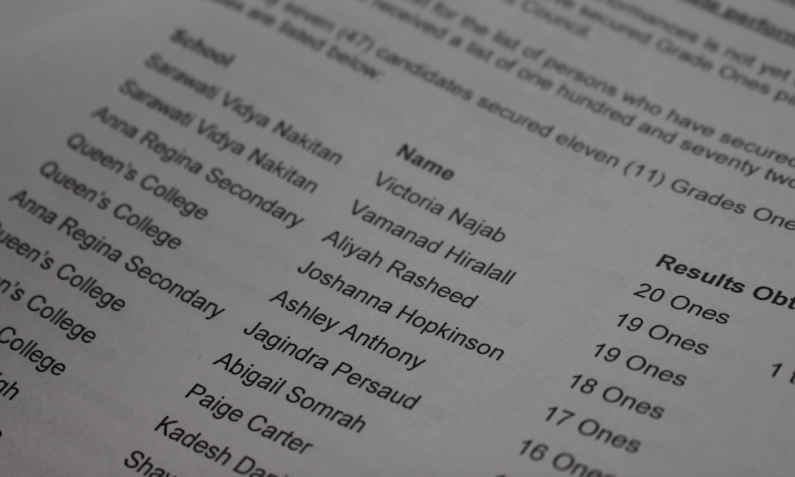 This week, the Sarawati Vidya Nikitan Secondary School of Guyana has the right to boast! This private school, seeming to be the birth places of geniuses, has captivated the attention of the entire region with the Caribbean Examinations Council CSEC results in Guyana. With phenomenal grades several of its students have earned the top spots.
The top performer in the country, and maybe the Caribbean, is Victoria Najab of the Sarawati Vidya Nikitan School who gained an astonishing 20 grade ones. Coming in with a very close 2nd place is Vamanad Hiralall of the same school who gained 19 grade ones and 1 grade two.
Other note-worthy mentionable names from Guyana are: Aliyah Rasheed of the Anna Regina Secondary School snagged the #3 spot with 19 grade ones,  Joshanna Hopkinson and Ashley Anthony from Queens College was gained 18 and 17 grade ones respectively.