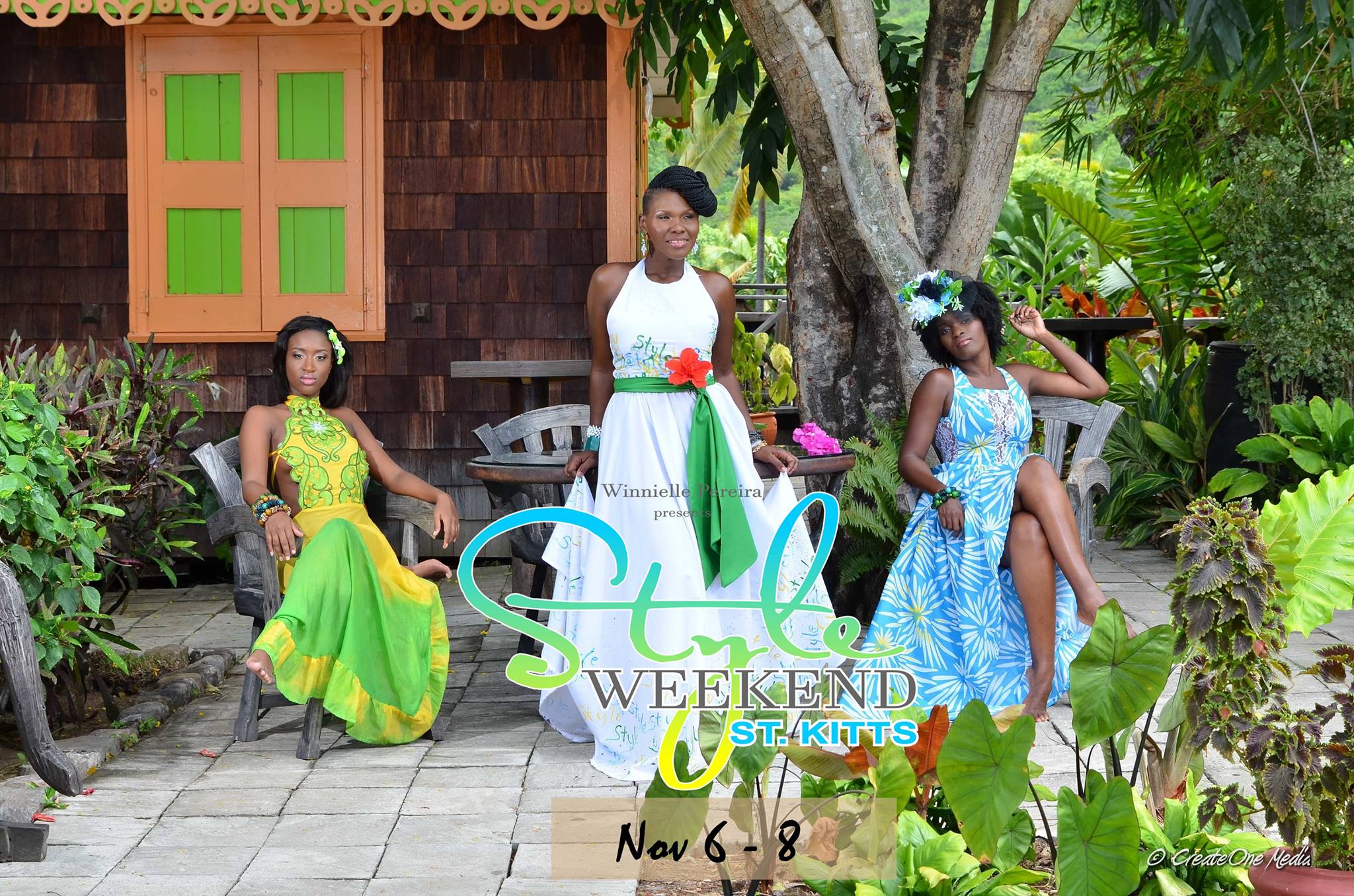 Style Weekend St. Kitts was officially launched in elegant style on Monday 7th September at the Sky Ultra Lounge located at the St. Kitt Marriott Resort in Frigate Bay.
Style Weekend St. Kitts is an elite Fashion Tourism event that is in partnership with the St. Kitts Tourism Authority. This event is geared towards attracting visitors to the twin island paradise as a destination for not just sun, sea and sand but fashion as well.
Members of the community specifically sponsors and partner representatives were amongst those warmly welcomed to the upscale and stylish affair.
Founder & CEO of Style Weekend St. Kitts Ms. Winnielle Pereira states that we can expect the event to be "an unforgettable, classy, Caribbean Posh weekend for many to enjoy. It will be a weekend like no other as we celebrate Fashion & Style for 3 days. Style is a way to say who you are… without saying a single word. The joy of dressing is absolutely… an Art. Fashion is a worldwide phenomenon."
Also present at the event was Marketing and Corporate Communications Manager Mr. Kevin Edwards from LIME, Mr. Troy Mills Director of the Ministry of Culture, Miss World St. Kitts-Nevis 2015 representative Jackeima Flemming and Mrs Telca Wallace Founder of Reign of Elegance.
At the event, which was chaired by media personality Andre 'Magic' Phipps, the attendees were able to hear the exciting details of the upcoming weekend fashion affair. The three-day event kicksoff with a VIP Welcome Cocktail Party on Friday 6th November, followed by the grand Fashion Extravaganza on Saturday the 7th November an the St.Kitts Marriott Resort Ballroom with an after party at the Sky Ultra Lounge, and to bring the curtains down, an exotic Beach Fete and exclusive shopping experience at the Carambola Beach Club on Sunday the 8th November.
Among the designers expected to be featured on this upscale event are: Sanara Bussue, Rifka Maycock, Beverly Gould Hodge and Austin of Yuvershand, Rossana Browne, Kaishah Peters, Shirine Gillon, Andrew Harris, Christian Boucaud, Deron Attzs and Fiona Compton of Paradise Prints.
Style Weekend St. Kitts is going to be covered by visiting media personnel Mae Wayne from SHE Caribbean Magazine & Janette Brin from Caribbean Posh Magazine.
After the formal segment at the launch, the attendees were then treated to a sneak peek fashion showcase featuring designs from Antiguan designer Shirrine Gilon.