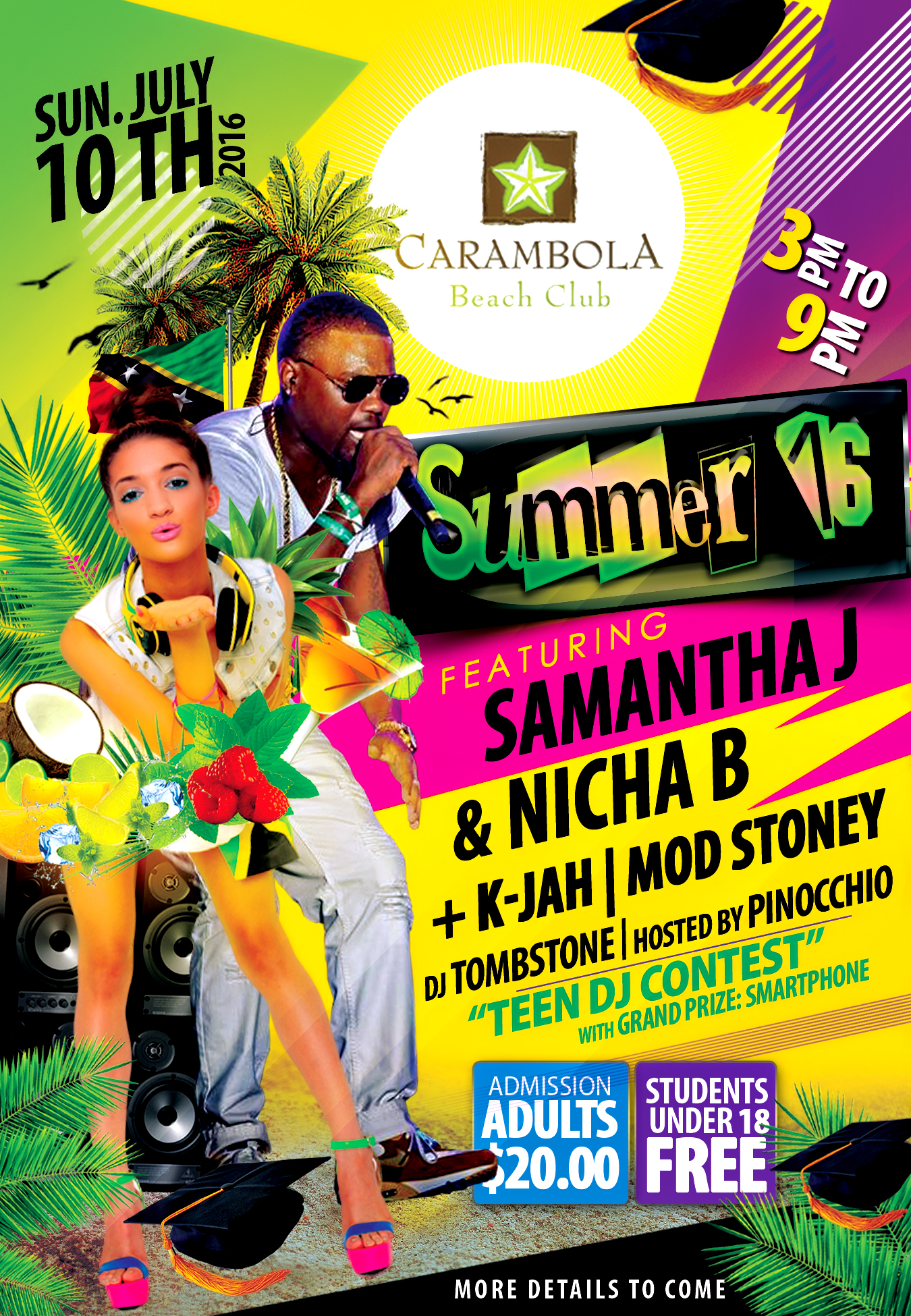 The adults always have fetes and parties throughout the year, so now it's time for the children to get a taste of excitement.
This Sunday at 3pm, Carambola Beach Club is throwing a graduation party for students dubbed
"Summer 16"
. All students (or recently graduated students of 2016) who are 18 years or under are welcomed to celebrate their academic accomplishment FREE OF CHARGE and party to the sounds of DJ Tombstone!
Speaking of DJs, did we tell you? A handful of young students will be taking a spin on the turntable this Sunday during a very special Teen DJ Contest (sign up for the DJ contest
here
)! Students will also show just how much skill they have in various talent performances throughout the night.
The entertaining Pinocchio will be hosting the event and welcoming multiple talented and local artists, such as:
Annnnnddddd… Jamaican model and signer-songwriter, Samantha J!
This definitely sounds like it will be a fun one for the kiddies! Treat them to something special this summer. Treat them to #Summer16! Follow Carambola Beach Club on Facebook for more information: https://www.facebook.com/carambolabeachclub/