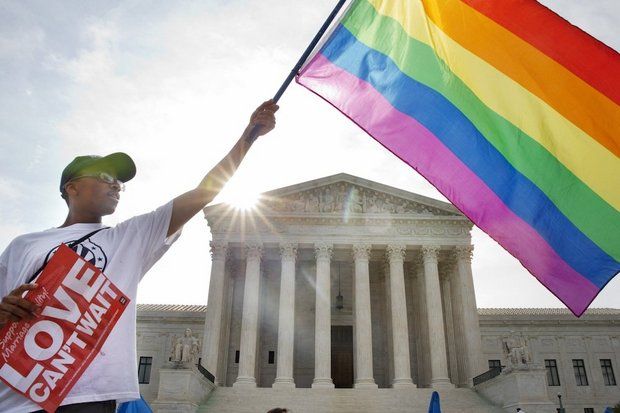 #LoveWins
With an iconic ruling in a long fought battle for Gay Rights in America, the Supreme Court rules to constitute the right for same sex couples to marry in all 50 states.
This ruling came by a 5-4 vote on Friday 26th June 2015.
"They ask for equal dignity in the eyes of the law," wrote Justice Anthony M. Kennedy for the majority, "No longer may this liberty be denied."
The decision, which was the crowning moment of years of litigation and tireless activism, set off echoes joyful celebrations and even emotional tears across the country. The news welcomed the first same-sex marriages in several states across the country, as well as resistance, even stalling in others.
This ruling came against the backdrop of radical changes in public opinion, with polls indicating that most Americans are now in support of same-sex unions.
The president, Barrack Obama displayed his support of the ruling by calling it "a victory for America."